Travel Channel Adds Andrew Zimmern and Adam Richman Shows That Sound A Lot Like 'Parts Unknown'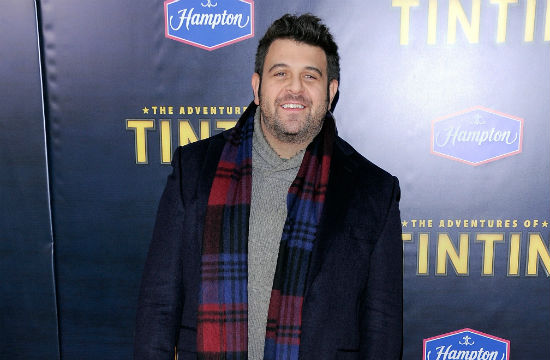 Travel Channel's lineup for this summer includes two new shows with two familiar faces. Andrew Zimmern, James Beard Award Winner and host of the show Bizarre Foods is getting his second show on the network. Andrew Zimmern's Driven By Food. The show will take Zimmern all over the world, but not to the places you're familiar with. He'll use help from the locals in each city to find the best places to eat. The show premieres in August.
With the announcement of Secret Eats with Adam Richman, it looks like there are definitely no more hard feelings between the Travel Channel and the former host of Man Vs. Food. According to Eater, Richman will "seek out dining spots that are off the beaten path in cities around the world, but will also focus on uncovering off-menu items." Richman so far is best known for eating too-tall plates of nachos and telling people on Instagram that he hopes they "grab a razor and draw a bath." He's since apologized The show premieres in July.
Let's talk about the Bourdain of it all.
These shows sound a lot like Anthony Bourdain's Parts Unknown, which has won three Emmy awards. Honestly, we're pretty happy about it. Zimmern is known for eating uncommon foods, including many that are dangerous. As the host of Dining with Death he's eaten poisonous fish and insects. This show should be a little tamer. As for Richman, we've never met a secret menu we aren't interested in. The shows sound surprisingly similar to each other as well, but with the influx of cooking and eating shows lately, there's probably a niche for both of them, and we'd be lying if we said we weren't going to watch both.
[H/T Eater]
Have a tip we should know? tips@mediaite.com