Danny Meyer's Union Square Hospitality Group Is The Google Analytics Of Restaurant Groups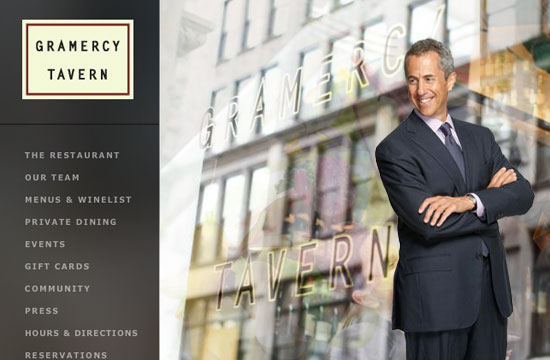 After reading the New York Times's chart detailing some of the secret codes used in the restaurant world, Grub Street NY thought that one of the entries looked rather scant (though it was one of the larger portions of the chart): the Union Square Hospitality Group had to have more codes. And then a mole tipped them off: not only do they have more codes, the notoriously nice Danny Meyer and his network of restaurants are so freakishly thorough in researching their guests that they can predict what their guests will want before they're even asked.
All of the company's reservations are managed through OpenTable, meaning that any restaurants can access notes about any of the diners who have ever made a reservation at any of USHG's establishments. And those notes and codes paint a very accurate portrait "on what kind of customer they really are." Some of these notes designate people who are super nice, tip well, and are generally pleasant to wait upon, but many of them warn the staff that, heads up, these people are douches:
"Needs Love" or "Lots of Love" means that you are varying degrees of annoyingly difficult to deal with.
"BIG SIGN refers to a customer who may as well be wearing a sign that says pay attention to how important I am."
"When a name is flagged with a NO FLY ZONE note, it means that person will most likely find all of Meyer's restaurants mysteriously booked up whenever he or she tries to make a reservation."
"One customer's note instructs the staff to always set her table with extra napkins because she's known to chew her food, then spit it out into a napkin before swallowing."
The Mole is quick to note that the system is really there to help servers provide USHG's legendary hospitality, but we're thinking it sounds like how Google can use your information to post eerily appropriate ads in your browser (or even this ridiculous story about Target's customer tracking program). But as long as Danny Meyer doesn't do something totally creepy, we're cool.
Have a tip we should know? tips@mediaite.com