Waiters Are Responsible For Majority Of Disease Outbreaks, But It's Not Their Fault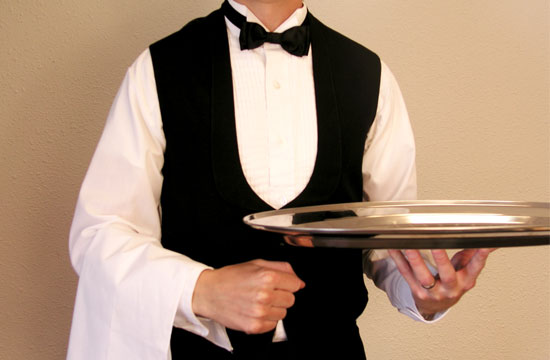 In the midst of the worst flu season in recent history comes a worrisome report from the Center for Disease Control: thanks to the food industry's labor practices, particularly the absence  of paid sick leave, food workers end up responsible for a majority of disease outbreaks.
As summarized by Mother Jones, the report, which draws from over 4,600 reports of foodborne illnesses over the past decade, found that a staggering number of said outbreaks could be traced back to food workers — waiters, kitchen staff, and factory workers alike:
…the agency found that 46 percent of outbreaks arose from an oft-ignored culprit: leafy vegetables contaminated with norovirus, a highly contagious bug with stomach flu-like symptoms. Another recent CDC study traced a whopping 53 percent of norovirus outbreaks, and possibly up to 82 percent, to infected food workers.
The report coincides with a study released by the Food Chain Workers Alliance that found 79 percent of food workers in the US "don't have paid sick leave or don't know if they do." And while restaurant interest groups like the National Restaurant Association maintain that sick leave is impossible, citing the slim profit margins and fast-paced nature of the industry, the CDC argues that the food industry's first priority must be the prevention of a major outbreak.
"Anything that we can do to prevent those workers from showing up at the kitchen when they're sick will go a long way to preventing disease," Dr. Aron Hall, lead author of the earlier norovirus study and epidemiologist at the CDC, told Mother Jones.
Have a tip we should know? tips@mediaite.com