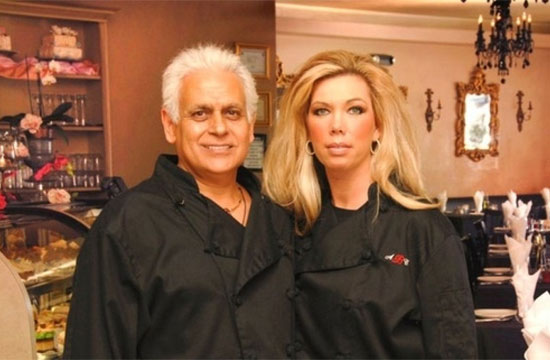 Shedding light on the much-buzzed-about recent episode of Kitchen Nightmares, former waitress Katy Cipriani gained sweet, sweet karma with an AMA on Reddit about her time working with Samy and Amy Bouzaglo; potentially the most bat-shit insane, delusional restaurant owners to ever interact with Gordon Ramsay.
Cipriani was an employee of Amy's Baking Company in Scottsdale, AZ when the episode was shot in December, and according to her, all of Samy and Amy's screaming and punching was absolutely not staged. "People may have purposely sent back their food or falsely complained for a chance to be on tv, but that's about it," she said. "Everything else was 100% real."
She told Redditors last night that this was her first restaurant job, and she had no idea what sort of psycho world she'd entered. She explained why she infamously never received her tips, nor knew how to use a Point-Of-Service system.
"Honestly I have no idea why they wanted to be on the show," she added. "Maybe they thought they'd get great publicity from it?"
Other behind-the-scenes tidbits that might get the teenage waitress fake-sued for fake libel included:
As for Gordon, Cipriani had only nice things to say about him — such as the fact that he tipped his waitress $20 after his meal there. Oh goodness, he's come out saintly in this viral nightmare.
[Reddit]
Have a tip we should know? tips@mediaite.com