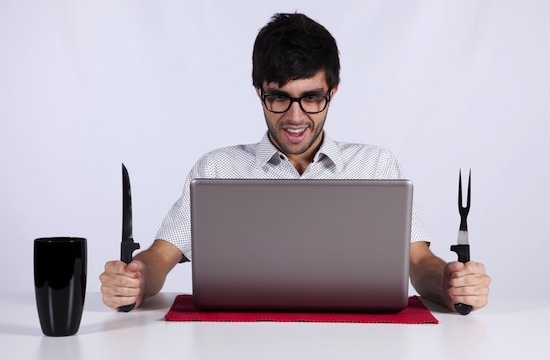 Well, Team Braiser, we're l​ooking to hire a ​(very) ​part-time editor to eat your way through chef culture.
Think you know it all about the best chefs in your city? The best restaurants? Chef social media meltdowns? The next Cronut? Now's your chance to work for a James Beard-nominated publication (not to brag, or anything).
The ideal candidate must know their Blais from their Bourdain and are passionate about the culture surrounding food. We are looking for a strong, funny and intelligent writer and/or editor who is as excited by the idea of working in a fast-paced, new media environment as they are by the James Beard Awards and whatever Top Chef spinoff is about to air on Bravo.
Responsibilities:
– Assign, write, and/or edit two to four posts daily related to chef and food culture
– Cover breaking news and trending stories
– Create original content (lists, interviews, Q&As, features)
– Source artwork and photography
– Manage freelancers and stories
– Manage social media accounts (Facebook, Twitter)
Requirements:
– 1-3 years of experience, particularly in digital media and/or professional kitchens
– Experience in WordPress, analytic platforms, and social media a plus
This begins as a comparatively low-paying position but if you can build traffic that can/will change fast. ​
We're looking for what's fresh, what's new, and what's different. To apply, please send to info@thebraiser.com :
– Resume
– One or two writing samples, ideally that align with The Braiser content (we prefer links to published content you were paid to write, but if that's unavailable then something you wrote for your own blog or for a class will suffice)
– Pick one of your writing samples and draft an example showing how you'd Tweet it out and post on Facebook
– A brief paragraph about why you're perfect for this role
Please put "I want to work for The Braiser – [your name]" in the email subject.
Have a tip we should know? tips@mediaite.com