Watch the Trailer for Mala Mala, Starring Puerto Rican Trans Chef Paxx Caraballo Moll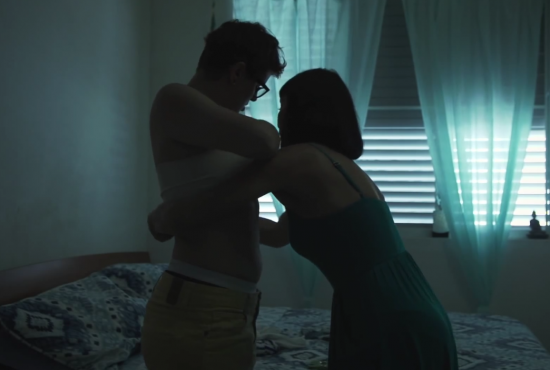 On last night's Last Week Tonight, John Oliver took a closer look at transgender discrimination in the United States. The segment features a trans high school student who explained part of the reason for the bigotry is no one had ever met a trans person before.
If you still haven't, Munchies reports on Paxx Caraballo Moll, a trans chef with a knack for inventive vegetarian cuisine — think chickpea nuggets, pumpkin cutlets with pomarrosa salsa — at El Departamento de La Comida in San Juan, Puerto Rico, (a shop and restaurant that relies on organic produce from tiny local gardens and farms.) The chef suffers from a lack of testosterone available on the island, which complicates their transition, but even more frustrating is the bureaucratic red tape keeping Moll and partner Audrey Berry, from opening their Puerto Rican-Taiwanese food truck Baoriqua.
Baoricua serves Taiwanese steamed buns filled with Puerto Rican ingredients—pork belly, fried tofu with sweet plantain. "Taiwan and Puerto Rico are both islands, both colonized," Moll says. "It makes sense." Though they can't get the truck on the road, they've been able to do two pop-ups in Puerto Rico. Both have sold out within a couple of hours. When they were in New York in early June, they did a pop-up dinner that was packed with their friends and also sold out.
Moll will be back in town this week for the premiere of documentary Mala Mala, about Puerto Rican trans culture, which opens today at IFC in New York, and where Moll will attend the premiere this Wednesday. Watch the trailer below:
Have a tip we should know? tips@mediaite.com