We Evaluated All of Donald Trump's U.S. Hotel Restaurants: Most of Them Are Actually Awesome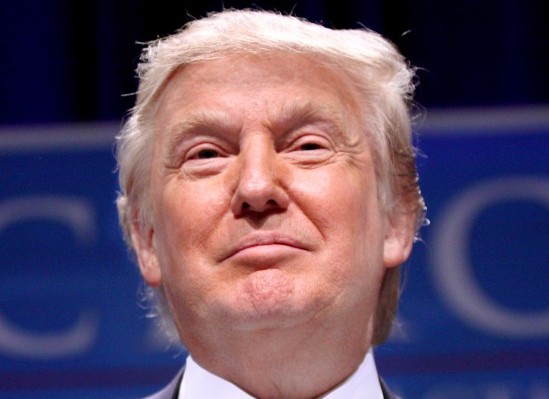 Whatever you think of Donald Trump, his hotels are nice. Despite certain food quirks of his (liking well-done steaks and filet-o-fish), when it comes to his hotels, he means business. For the most part, his restaurants are like his hotels and pretty much everything else he does. They're luxurious and big. And you know what they say about people with big restaurants…
But, we digress. We analyzed the main restaurants in each of the GOP frontrunner's hotels in the United States and Canada, and for the most part, they're very good. Of the eight we analyzed, there were five "winners," one "neutral," and two "losers." And one of the winners is a major heavyweight. Jean-Georges, located in the Trump International Hotel & Tower in New York, is considered one of the best restaurants in the world. If he's as good at picking a secretary of state as he is at picking a chef, we may be in good shape. See below for our full analysis:
Note: To keep the ratings as consistent as possible, only restaurants in the United States and Canada are included.
1. Trump International Hotel & Tower – New York
Affiliated Chef: Jean-Georges Vongerichten (3 Michelin Stars)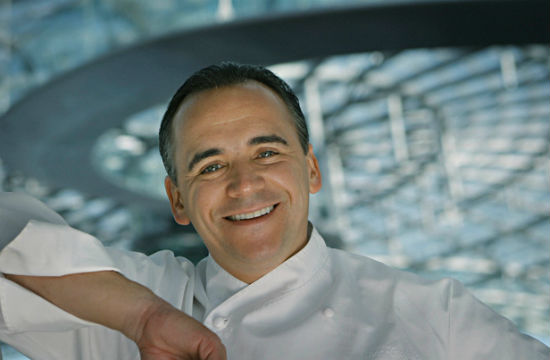 Restaurant: Jean-Georges
Yelp Rating: 4.5 Stars
Zagat Rating: 28
In a 2014 review, New York Times restaurant critic Pete Wells wrote, "Jean-Georges is still a four-star restaurant. That is all. Thank you for your time." It's one of only five four-star restaurants in the city. Later in the review, Wells writes, "Jean-Georges glides like a Mercedes sedan, but Mr. Vongerichten takes the curves like a Formula One driver."
Verdict: Winner
Restaurant: Nougatine at Jean-Georges
Yelp Rating: 4 Stars
Zagat Rating: 27
In 2012, Pete Wells wrote "Nougatine feels like a destination. It's a livelier, more kinetic space than Jean Georges; there's a long, mail-slot window into the kitchen where you can see the cooks, and often Mr. Vongerichten." The restaurant has two stars from the paper.
Verdict: Winner
2: Trump SoHo – New York
Restaurant: Koi SoHo
Yelp Rating: 3.5 Stars
Zagat Rating: 24
This is what we're talking about when we say "big restaurants." Koi is loud, and it's trendy in a Vegas way. For the money, you can definitely have better sushi in New York City, but you're at a hotel in SoHo, so this is what you're going to get. Picture more fancy and involved rolls than plain pieces. All authenticity concerns aside, the food here is good. As long as you're not the one paying, you'll thoroughly enjoy your meal here.
Verdict: Winner
3. Trump International Hotel & Tower – Chicago
Restaurant: Sixteen
Yelp Rating: 3.5 Stars
Chicago Tribune writer Phil Vettel gives Sixteen four stars, which is "outstanding." He described a rosemary-Gruyere gougere topped with a smidge of lardo as "ethereal."
Verdict: Winner
4. Trump International Hotel – Las Vegas
Restaurant: DJT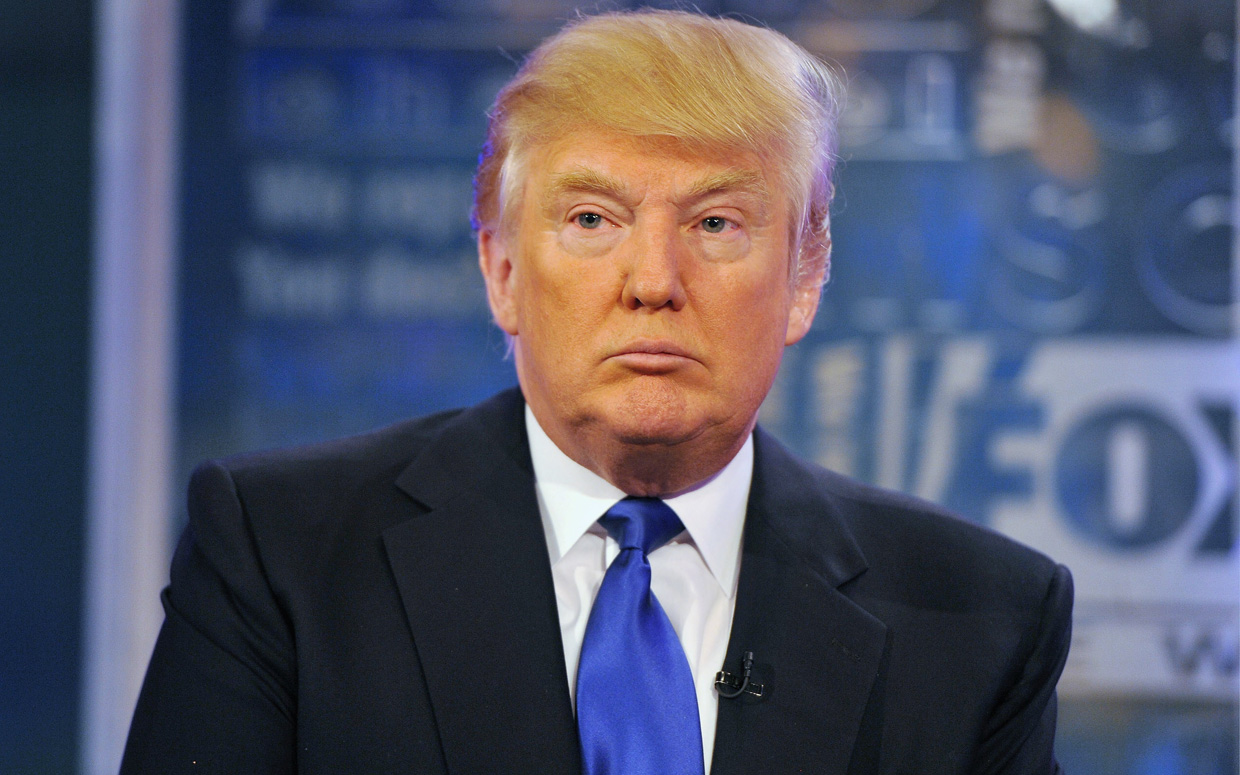 Because of course at the Trump hotel in Las Vegas, the restaurant is called DJT. Why wouldn't it be?
Yelp Rating: 3 Stars
Zagat Rating: Not Rated
This restaurant is advertised on the hotel's website as being a "superbly crafted menu" of farm-to-table food, and we were actually kind of excited to read about it. We figured that by the time we got to the fourth page of Google results, it was time to stop. There was not a magazine, blog, or newspaper review to be found on this place.  Las Vegas is known for its hotels and restaurants. Clearly, this place isn't worth a look.
Verdict: Loser
5. Trump International Hotel – Waikiki
Restaurant: Wai'oulu Ocean View Lounge
Yelp Rating: 4 Stars
Zagat Rating: Not Rated, though the hotel receives a 26, and the review mentions a "great selection" of food.
Honolulu Magazine describes it as an "ideal date location," but magazine, newspaper and food blog reviews for this place were hard to come by- not the best sign. Still, 99 Yelpers reviewed the restaurant, which isn't nothing.
Verdict: Neutral
6. Trump International Hotel & Tower – Toronto
Restaurant: America
Yelp Rating: 3.5 Stars
Zagat Rating: Unrated as of yet
According to the Zagat description, the restaurant has recently undergone a "head-to-toe revamp." The kitchen is helmed by chef Anthony Walsh, who is a bit of a legend; he's helped shape the culinary scene in Toronto. It seems that for this one, Trump has definitely hired the right team. According to The Globe and Mail, the food is delicious. The review says that the service isn't great and the crowd is unforgivable, but in the end, Chris Nuttal-Smith, who wrote the review, gave it four stars. He his Lobster Rockefeller was "worth its price and then some."
Verdict: Winner
7. Trump National Doral Miami
Restaurant – BLT Prime
Yelp Rating: 3.5 Stars
Zagat Rating: No rating as of yet.
Aside from Vegas, the capital of hotel dining is Miami. BLT is a well-known  chain of restaurants with locations all over the world. Most of the locations are good, solid steakhouses, but nothing to write home about. It looks like this location is the same. Miami.com, a website owned and run by the Miami Herald, gave the restaurant 2.5/5 stars and said most of the food was pretty good but many menu items needed tweaking. The service, they said, left a lot to be desired. Also, at one point it was shut down by the health department for violations including what seems like an astounding number of roaches (20-25). They did reopen that day after a follow-up inspection, though we can't decide if that's a good thing. It seems like it should take longer than that to clean up.
Verdict: Loser
Despite some bad eggs, the restaurants in Trump's hotels are largely pretty good. Let's just hope he's not asking Jean-Georges Vongerichten to make him a well done steak.
Related: 
Iowa Restaurant is "Making the Hamburger Great Again"
Stop What You're Doing, Trumplings Exist
Have a tip we should know? tips@mediaite.com