Weslodge Owners Acknowledge Lady Chef Abuse Incident; Kitchen Bitches adds Speakers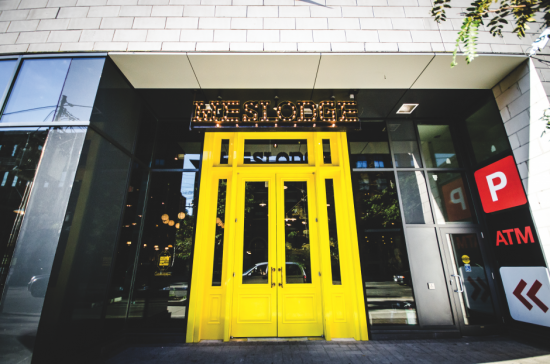 The owners of the restaurant group behind Toronto's Weslodge, Charles Khabouth and Hanif Harji, yesterday released a statement revealing their own internal investigation into former pastry chef Kate Burnham's workplace sex abuse claims turned up a lack of communication about the incidents, and that the three men at the center of Burnham's allegations, sous chefs Dan Lidbury and Colin Mercer, and chef de cuisine, Kanida Chey, all departed the restaurant in 2014.
We are troubled by the allegations of inappropriate behaviour that occurred in our Weslodge restaurant more than a year ago that has newly come to our attention. The allegations as described by a former employee are disturbing and unacceptable and in no way reflect our organizational values.

We are committed to ensuring a safe work place and have zero tolerance for harassment or discriminatory behaviour. We have undertaken a review of the human resources process and procedures, notably related to Weslodge.

Our investigation of the allegations has revealed that there may have been lack of communication and reporting of the alleged incidents at Weslodge in 2012. This circumstance impeded our ability to affect appropriate remedies, and we regret this.

We are committed to promoting a culture of inclusiveness and to nurture and celebrate back of house talent.

To this end, we are focused on engaging with our employees in more meaningful ways. In the short term, we will increase the frequency and modify the structure of our information and feedback sessions and we will introduce additional reporting oversight. We will seek out opportunities to support and work with other industry leaders to drive positive change within the food and beverage community.

We have parted ways with all the individuals involved in the allegations throughout various times in 2014. We remain hopeful that this matter can be resolved through mediation with Ms. Burnham.
While Khabouth and Harji promise greater opportunities for employee feedback going forward, The Black Hoof restaurateur Jen Agg continues to take the lead on the issue as she further assembles her September conference "Kitchen Bitches: Smashing the Patriarchy One Plate at a Time". The event, addressing restaurant workplace harassment, will now include food writer Charlotte Druckman speaking on "how women can be to each other and how we can be better" and Eater features editor Helen Rosner speaking on journalistic integrity.
For the moment Agg's also paused her feud with Montreal Gazette restaurant critic Lesley Chesterman, who was not a big fan of how we covered her anti-Burnham Twitter tirade yesterday.
Have a tip we should know? [email protected]