What to Expect at Tonight's James Beard Book, Broadcast, and Journalism Awards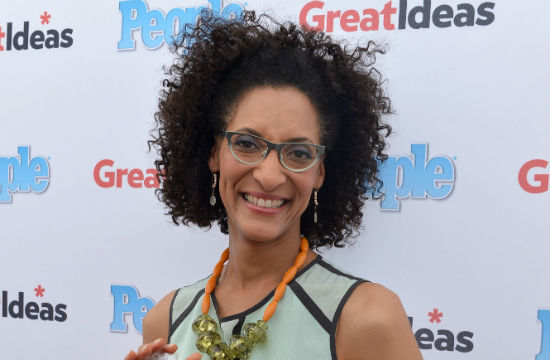 Tomorrow night, Washington DC's beltway journalists will feed their egos at the White House Correspondents Dinner. Tonight, it's New York food media's turn to honor themselves, at the James Beard Book, Broadcast, and Journalism Awards.
Who?
New York food media! Tonight's host is The Chew's Carla Hall. While tickets are free for judges, everyone else, including nominees like chef-authors Dan Barber and Sean Brock, chef-TV hosts Martha Stewart and Bobby Flay, and chef-columnists like David Chang, pays $350. The alcohol makes up for it though, plus nominees get prime tables. (You can check out all the nominees here.)
What?
The menu features NAHA chef Carrie Nahabedian's Cured and Slow-Roasted Wild Alaskan Salmon with Fregola, Braised Leeks, Anise, Fennel, and Aromatics​, Spoon and Stable chef Gavin Kaysen's Harissa-Marinated Snapper with Smoked Lamb Belly, Sugar Snap Peas, and Spring Radishes, and Sixteen chef Thomas Lent's Beef Rib with Charred Onions, Maitake Mushrooms,and Brassica Variations. New this year, a "dessert reception" follows.
Where?
Pier Sixty at Chelsea Piers, after several years at Gotham Hall.
When?
6pm to drink. 7pm to attempt a selfie with Martha Stewart or flirt with Bobby Flay once the booze kicks in.
Why?
Because if the James Beard Foundation combined the journalism dinner with the May 4th chefs gala, reporters would be too busy celebrating themselves to cover the chefs. In a twist this year, the gala's been moved to Chicago, and with hotels there hovering around $500 a night, there's still a chance no New York food media can afford the trip.
Have a tip we should know? tips@mediaite.com