What Was the Worst Soft Serve Mistake Christina Tosi Ever Made?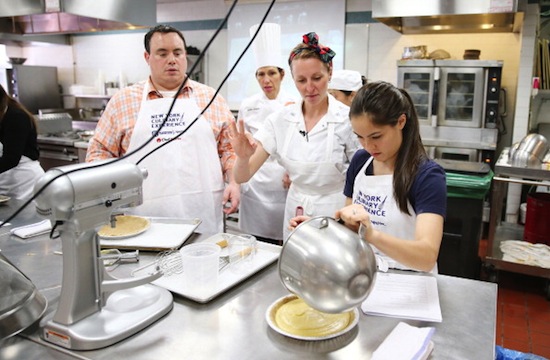 We appreciate a gal who will own up to some crack pie crack pot mistakes (and one willing to mix dry funfetti cake mix with club soda). So what were those flavors that Christina Tosi says tasted like garbage?
Barbecue-sauve flavored soft serve, and stuffing-flavored soft serve, according to a new interview with America's Test Kitchen. And uh, yeah, we are also kind of glad to have never tried those at Momofuku Milk Bar.
Nevertheless, Tosi explains what failure feels like to her:
When she was a kid, Tosi says she used to love "making concoctions and not following the recipe," ignoring the exactitudes implicit in the science of baking and instead learning from throwing things together and finding out whether or not they were good through testing and tasting. Much of the time, Tosi's creations were on the not-so-good side of things, but she learned from these failures. For Tosi, it's often more beneficial to fail and try again than it is to succeed on the first go.

"Success is like, 'Great, I did it.' But there's such a wave of emotion that comes with failure—there's so much more to be learned from it."
Fortunately, her love of funfetti turned out to be a success after two full years of testing. And to that, we will toast a soft serve cone.
RELATED: Food & Wine to Publish All-Female Issue This January, a Huge Coup for Women Everywhere
Again with the 'How Do You Stay So Skinny, Christina Tosi?' Articles
Christina Tosi Pairs Up With Estée Lauder for Rose Petal-Perfumed Cookie Collaboration
Have a tip we should know? tips@mediaite.com