What Offal Afficionado Chris Cosentino Hates About Food TV
What Chris Cosentino Hates About Food TV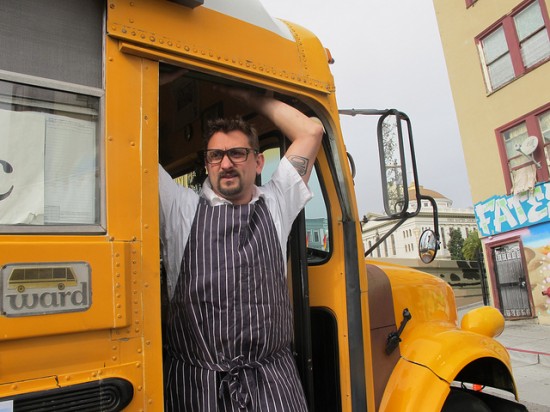 Chef Chris Cosentino is best known for his offal affinity, and he wants it to stay that way. After numerous TV appearances and a rather stomach-turning series of his own called Chef Unleashed, the chef/owner of Incanto in California is stepping away from the small screen. So what's his beef with food TV? Need we even ask, or should we just direct you to some Anthony Bourdain rants?
Well, Chris admits he's enjoyed the competitive aspects of food reality shows, being a competitive bike racer, himself. "But the food gorging? That isn't what I want to convey to kids," he told Food Republic. "I have a 7-year-old son and I don't want him, or anybody's child, to emulate that. Like, to eat as many chilies as you can. I just don't think that's intelligent. Me doing that was a bad thing."
So is there any chance he would return to TV? Maybe. While Chef Unleashed boasted some not-for-the-faint-of-heart hunting and gathering aspects, Chris' ideal show would involve some of the same, but, perhaps to a less butchery degree. Among his pitches was a Deadliest Catch-inspired show in which he would battle the perils of commercial fishing along with the pros and then cook them a meal using a portion of the catch afterward. Or, a show about where real food actually comes from.
"It would be great to go to a farm. I would go to one of my local farmers in the Bay Area. How about bee hives? How about salt? Has anybody realized how hard it is to get sea salt? How much work goes into that? It could be an interesting learning curve for everybody, and also me," he enthused.
Umm, we'd probably skip the salt-mining episode, but bee hives seem rife with TV-potential. And we're the first ones to admit that a show like Man vs Food stops being entertaining or, frankly, watchable in the last ten minutes, when host Adam Richman has to consume a two-foot long burrito. But swearing off food TV forever? Nah, Chris will come around.
Have a tip we should know? tips@mediaite.com