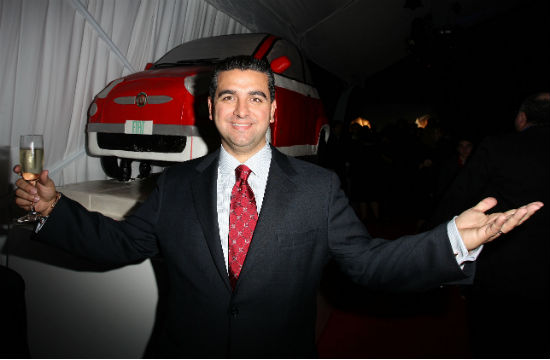 This Saturday, TLC is hosting a summer block party at Penn's Landing in Philadelphia. The Duggar family, stars of the network's 19 Kids and Counting, won't be there, but Hoboken baker Buddy Valastro will. In fact, Cake Boss has been renewed for an additional 40 episodes, even as his brother-in-law Remigio "Remy" Gonzales, a former cake decorator of the show, continues to serve prison time for the aggravated sexual assault of a 13-year old girl.
"Because of Buddy's global appeal, it is a recipe for success to have Discovery Networks International partner with TLC in the U.S. to produce additional seasons of Cake Boss," says DNI President JB Perrette. "Buddy is a fan favorite… larger than life for our international audiences, and a valued partner of ours."
So why does Buddy's show get a pass? That's a question Mama June, star of TLC's canceled Here Comes Honey Boo Boo might want to ask. Before TLC pulled the Duggars off the air, she accused them of standing by one TV star child molester but not another, yet she never brought up Cake Boss.
Per Defamer:
TLC quickly canceledHere Comes Honey Boo Boo last year with a whole season of the show taped and in the tank after it was alleged that Shannon had entered in a relationship with Mark McDaniel, a convicted sex offender who allegedly molested Shannon's own daughter, Anna Cardwell. She tells TMZ she's out "hundreds of thousands of dollars" now that the show is over.
It wouldn't be the first time Mama June stood up to Valastro, the stars of the two shows battled on Family Feud back in 2013:
Have a tip we should know? tips@mediaite.com