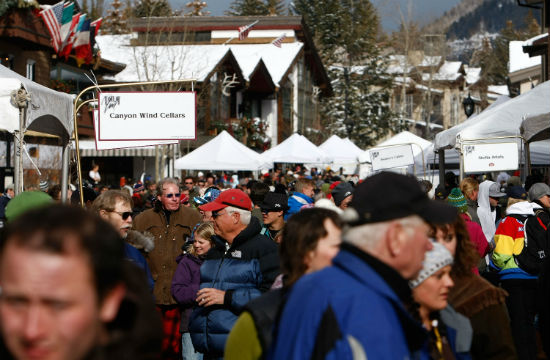 The New York Times and Gawker stirred up quite the debate this week in the foodie community about the importance-of-slash-sell-out-factor in attending food festivals, charity events, and other food-centric powwows using celebrity chefs to attract attention. [Eater] caught up with some of the chefs in question and asked them to weigh in on what sucks about doing food events, even the ones that are reportedly for charity or the "good cause" of educating the masses on food.
Says Grant Achatz of fishy charity event ticket prices, "You'll go on the website and see what they're charging for it — something like $2500 per person. I don't want to sound greedy, but it begs the question, 'Why are you leveraging me so that you can make money?' It's not about greed, it's about being fair."
John Currence reeled after seeing his travel expenses from doing charity events all over the country. "I came as close to vomiting as I could when our accountant told us how much we had spent on travel, food, and time on the event schedule for last year. It was disturbing," the City Grocery chef/owner dished.
Michael Cimarusti of Providence in LA whole-heartedly agreed:
"There are some events that make it difficult to be charitable. It's important to remember when you go to these things that everyone there is donating their time, money, and manpower. The inefficient ones, the ones that lack the basic resources, make it very difficult for you to put your best foot forward. They need to be run well so that the people involved can do something close to what you do at your restaurants."
Okay, so, yes, some charity events are money guzzlers that need a transparency check ASAP, but should we really be ragging on the festivals that bring us a few steps closer to our food idols, while allowing us to bond, connect, learn, and grow in our shared food space? Yeah, we're stoked about GoogaMooga because Tom Colicchio will be there, but we're also stoked to watch an 867-pound whole black angus steer roasting and indulge in a little taste of everything. Quit harshing everyone's vibe, Gawker.
[Eater]
Have a tip we should know? tips@mediaite.com