Woman Accuses Restaurant of 'Misogyny' for Refusing to Babysit While She Smoked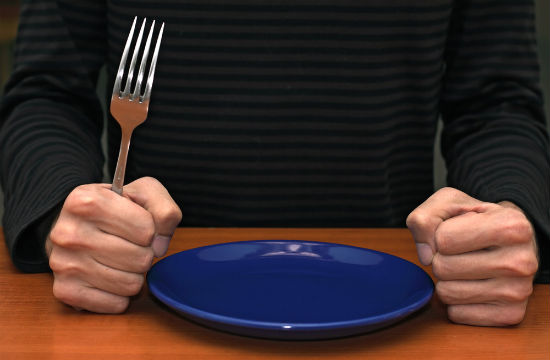 The Guardian's food critic Marina O'Loughlin published a more or less glowing review of South London's fancy/expensive The Dairy on Friday, and, apparently, a few Yelp reviewers got lost and decided to post their thoughts on the restaurant as comments on O'Loughlin's review. None were quite so colorful (colourful, since we're across the pond), however, as one miss "AngeliqiueMurphy's" Here's her account of her most recent visit to The Dairy, with her two girlfriends and toddler son, in its entirety:
The butter is amazing, I will say that.

If fact, all of the food is really really good. But I didn't have a good experience.
I went there with a two of my girlfriends and took my child along. I heard it was pretty relaxed place and didn't anticipate it being a problem. Turns out I was wrong.

Firstly, for obvious reasons I don't like going to south London, but I thought that this would be worth the trip down from Camden. We got there are although it wasnt busy, immediately got a kind of bemused uncomfortable look when they saw that we had a child with us. After rummaging around and making a show out of being put out, they eventually found a high chair for my son.

The food is really good, I must admit. Fresh and innovative, and the cocktails we started with were great. The wine list is also excellent and as we were celebrating we had quite a few bottles of wine between three of of us. But once again, I was disappointed to see that their reluctance to accommodate my son. I ordered a vegetable dish for him and asked for it to be pureed, which they refused to do. I had to smash it up myself with a fork.

As the place got busier it became quite fun and lively, exchanging banter with fellow diners etc. But the busier it got the more the staff seemed to get annoyed with my child being there. Making an obvious fuss about navigating the high chair etc, and refusing to keep an eye on him for only two minutes while we went outside for a cigarette between courses.

All in all we were having a good time until we had finished our dessert. We thought it would be fun to have a large brandy to round the meal off, which they all but refused to serve us. Practically had to insist and in the end the manageress went to get three brandies. My son was getting agitated, crying etc, he does this when he is hungry, so I began to breastfeed him. The manageress came back with our brandies and just looked at me, disgusted. I was furious, how could another woman try to make me feel ashamed about doing something natural? This basically turned into a stand-up argument between me and this woman who is obviously jealous for some reason.

Ultimately they refused to serve me a brandy, my friend shared theirs with me and we left, out of protest we refused to pay.

The food is nice but the misogyny is another story altogether.
And, lest you think the story is a hoax, the restaurant confirmed via Twitter:
@lisamarkwell @MarinaOLoughlin no spoof, although the not paying part I am now looking into and looks like someone is in trouble!

— TheDairyOldTown (@TheDairyClapham) September 8, 2013
Furthermore, we'd be doing you a disservice if we didn't take it upon ourselves to compile the Top 5 Comment Responses, although we highly recommend reading through all of them. In no particular order:
"My experience was tragically similar. I went to The Dairy and ordered quite a few bottles of wine, a pint of beer, three large rums and a few shots of tequila and the waiters wouldn't even look after my son as I was taken to hospital.

And they wouldn't refund my meal after I had had my stomach pumped. Not recommended."

"I got out of my tree on Special Brew and the fuckers refused to look after my cat. After I punched the waitress in the face I stole all the cutlery and had a big wank."

"I, too had a similar experience. I stopped off on the school run for a few shots of tequila and when I slid under the table the waiters wouldn't even help me back into my car to drive my kids home.

Furthermore, I arrived home to a frankly terse message from the front desk complaining that I'd forgotten my ginger stepchild again. 4/10"

"You might not like what I'm about to say, but I feel you've been a little too kind with your review Angeliqiue.

I mean, you ordered a vegetable dish for your infant son and he was still so hungry only minutes later that your only option was to feed him from your own female human breast ? What an outrage.

Instead of worrying about the well-being of your child, why don't "The Dairy" take this valuable opportunity to learn something about portion size."

"That's shocking, The Ritz refused to let my prostitute companion blow me under the table, got upset when I tried shooting up H, apparently heating it up over a candle ruined their silver spoons, and then tried to remove me from the restaurant when i started a brawl with Lord and Lady Davenport, so it's not just you!"
Have a tip we should know? tips@mediaite.com