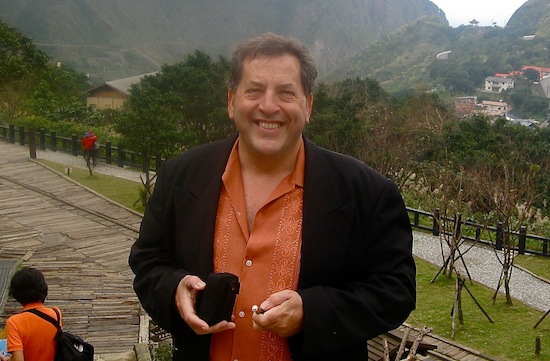 It helps to be a friend of the chefs sometimes. After Las Vegas food critic Max Jacobson was critically injured in a car accident right before the holidays, a group of chefs, from Vegas and around the country, have joined together to put on a benefit to help Jacobson's family pay his medical bills.
The "Chefs to the Max" series of dinners, the first scheduled for January 19, is a large "who's who" of celebrity chefs these days: Tom Colicchio, Thomas Keller, Hubert Keller, Rick Moonen, Mary Sue Milliken, and many more. Said Moonen to the Las Vegas Sun, "We consider Max to be a brother and when something happens to our family, we rally together for one another. So far, the outpouring has been amazing … This dinner series is meant for everyone to roll up their sleeves and help Max any way we can."
Jacobson was a critic at the Los Angeles Times for 15 years before moving to Las Vegas in 1999; he is a presently a critic at Vegas Seven. In an editor's note about Jacobson, Phil Hagen wrote:
Max is a great critic and much more. He's a virtual encyclopedia of epicurean knowledge from having traveled the world, eaten at its best restaurants and intimately conversed with their chefs, and sharpened his senses with constant exposure to the origins, ingredients and cultures of practically everything that's edible. And he translates what he knows in his own inimitable style.
The $1,000-person dinner is set to take place at Rx Boiler Room in Mandelay Bay. Save the date, you Vegas foodies with a heart.
RELATED:
Restaurant: Anonymous Critic Marina O'Loughlin Is Apparently A 'Stunning 25-Year-Old Asian'
New York Mag Food Critic Goes Public on Cover, No One Knows What To Think Anymore [Updated]
'Critics Exposed' Blog Seeks To Become the V of Bad Yelpers and Unqualified 'Food Critics'
Have a tip we should know? tips@mediaite.com