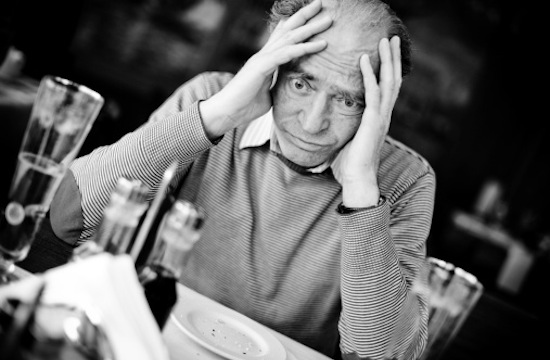 And he certainly doesn't do much to hide disdain for just about the entire population.
One restauranteur in Oklahoma City has taken on the title of world's nastiest person for inflammatory comments, following complaints from a customer who claimed he wasn't served because of his disability.
Gary James, the owner of Gary's Chicaros', cited that customer Matt Gard "created an issue" as reason to deny him service; Gard says that he was targeted because he uses a wheelchair. Said Gard to KFOR, "He doesn't like certain people of race, color, ethnicity … Now, he tried to find a weak excuse not to let me in with my wheelchair or the weak excuse of having loud people with me."
So James, you know, to try to avoid looking like a dick, said this instead KFOR:
"Well if you work, you own a business, pay your taxes, you're more than welcome here, … If you're on welfare, stay at home and spend my money, there. I don't deal with these people walking down the street with no jobs on welfare."
Well, that didn't quite work. And then:
"I've been in business 44 years, I think I can spot a freak or a faggot."
Aren't you just a delight, sir. But don't worry, it gets better! Because why wouldn't you own a shirt that claims Gary's Chicaros' is a "faggot-free zone?" Or own a shirt that offends Muslims, African-Americans, and, we don't know, THE ENTIRE POPULATION.
Please, someone restore our faith in humanity. Pretty please.
RELATED:
WATCH: California High School Serves Fried Chicken, Cornbread, Watermelon for 'Black History Month Celebration'
Last Call: Today's N-Word News Comes to You on a Red Lobster Receipt
Dunkin Donuts Thailand Runs 'Charcoal Donut' Ad Using Woman in Blackface, No One In Thailand Cares
Have a tip we should know? tips@mediaite.com