Yum Brands' Banh Shop Has a Very Large Flaw — Its Communist Symbol Logo (Updated)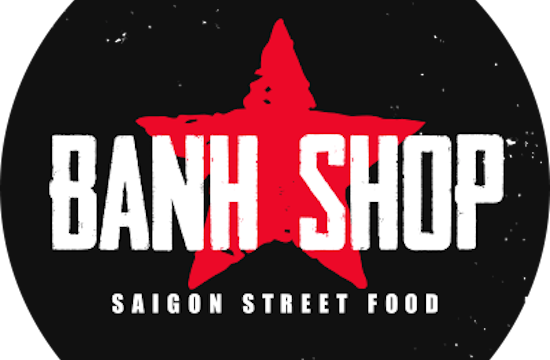 So many facepalms to be had in this overlooked glitch.
The Yum Brands' Banh Shop, which just opened in Dallas, is causing outrage from Vietnamese residents in the area. The issue? The five-pointed red star in the logo, a symbol of communism that has naturally upset the Vietnamese community. (This is obviously a way worse faux pas than serving "Vietnamese style chicken soup.)
Naturally, many people are responding to the logo and the idiocy behind it; from Culture Map Dallas:
"The problem with the logo is so obvious," Koenig says. "When I first saw it, that was my first thought. 'Why is there a Communist star in the logo?' Why is it called Saigon, which is the independent republic of Vietnam? Any Vietnamese person or anyone who knows the history of Vietnam and the Vietnam war would absolutely recognize it."
OC Weekly put it all in perspective:
The fact that Yum! Brands stuck a red communist star into their logo is unbelievable–there's just no other way to put it. You don't do Vietnamese food in the United States (much less Dallas, with its large Vietnamese population) and stick a red star in it unless you want to offend a few hundred thousand people. Any design firm tasked with working with a Fortune 500 company that's starting a new concept based primarily on one specific culture's cuisine should at least do a Wikipedia search of the biggest point of contention in that community.
Yum Brands has not responded to comment yet. Seeing as the Banh Shop is a test of whether a Vietnamese chain can work, Yum Brands may want to consider not offending the people's nationality it's trying to emulate. Or a Vietnamese-style chicken soup. (We can't get over that either.)
*Update: Yum Brands has responded with a pledge to change the logo, with the help of the Vietnamese community. From a letter posted on Facebook, emailed to an activist who created an online petition to Yum Brands:
It was never our intent to offend anyone, but we see we have made a mistake and in hindsight, we should have recognized this logo could be offensive. Therefore, and effective immediately, we are changing the logo and removing the red star from all materials and signage at the restaurant. That will happen by end of day today. We will design a new logo, and would greatly appreciate your reviewing it, along with other aspects of this restaurant, before we make a final decision. We hope that you can let us know if there are any other elements in the new logo or aspects of the restaurant that could be perceived poorly.

… It is important to us that the restaurant is enjoyed by all, and we hope that you can let others know of our sincere apology for the mistake we have made and the actions we are taking to address it.
So far, the responses to the apology has been positive, with one Facebook user commenting "I'm so appreciative of YUM Brands' willingness to resolve the issue in a quick and friendly way."
[Culture Map Dallas, OC Weekly)
RELATED: That Yum Brands Banh Mi Sandwich Shop is Coming, and It's Already Killing Us Slowly
No No No No No: Taco Bell Parent Company Reportedly Testing Banh Mi Concept
Taco Bell's Fancy Taco Restaurant Has Craft Sodas, Lobster Tacos, Steak 'Fritas,' And We Feel Weird
Image via Banh Shop
Have a tip we should know? tips@mediaite.com