Dem Congressional Candidate Ruben Diaz Sr: 'I Won't Rat Out Sexual Harassers'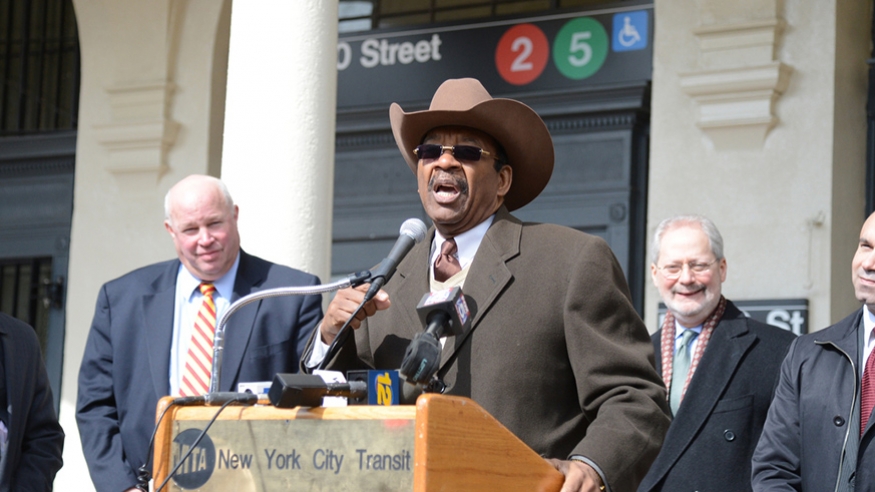 Democratic congressional candidate and New York City Councilor Ruben Diaz Sr. (D-NY) loudly interrupted a sensitivity training meeting Wednesday, reportedly yelling that he wouldn't "rat" if he saw sexual harassment happening.
The councilman, who represents part of the Bronx neighborhood and is running to replace retiring Rep. Jose Serrano (D-NY), was attending the annual mandatory meeting with other city politicians when he angrily responded to a hypothetical scenario outlining what to do if they witnesses someone making inappropriate comments to a female staffer in an elevator.
"I'm not gonna rat my people out! This place is full of rats!" Diaz reportedly shouted.
City Council Speaker Corey Johnson (D-NY) then stood up and attempted to tell Diaz that they have an obligation to report sexual harassment in the workplace prompting a back-and-forth argument between the two until Diaz agreed to quiet down.
"The City Council is serious about preventing sexual harassment," council spokeswoman Jennifer Fermino said Wednesday night.
The outburst from the counselor comes after he faced criticism and lost a committee chairmanship for saying the New York City government is "controlled by the homosexual community."
Diaz told the New York Daily News that sexual harassment should be reported, but sometimes "sexual harassment is a compliment."
Diaz Sr. formally declared his run for Serrano's seat in April, saying "I am not progressive, I'm a conservative Democrat, and a conservative Democrat has no voice."
Serrano, who has served in Congress since 1990 and represents the southern Bronx, announced he would not seek re-election in March.
Photo via Getty Images
Have a tip we should know? [email protected]