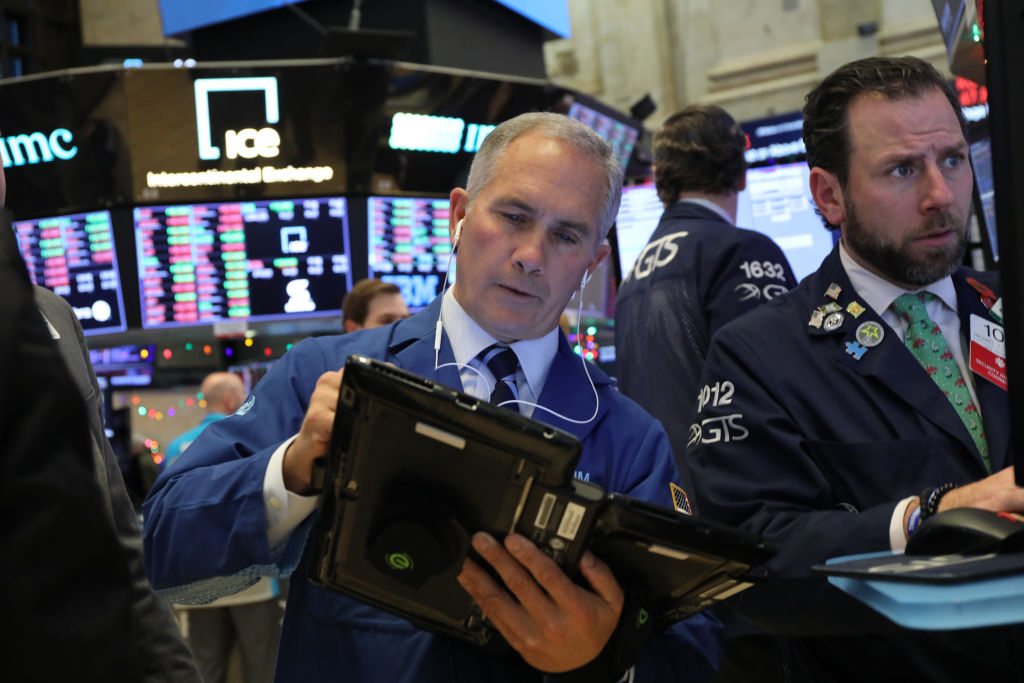 The Dow Jones Industrial Average soared on Wednesday, picking up 1,086 in the largest one-day gain ever.
All 30 stocks in the Dow rose, along with 11 sectors in the S&P 500, per the Wall Street Journal.
Other major indices including the S&P 500 and Nasdaq also rebounded after a tumultuous session on Christmas Eve.
Stocks bounced back following a disastrous month for Wall Street — the worst December for financial markets since the Great Depression, and one that saw the S&P 500 and Nasdaq dip into bear market territory.
According to CNBC, "retailers were among the best performers on Wednesday… Shares of Wayfair, Kohl's and Dollar General all rose at more than 6 percent. Data released by Mastercard SpendingPulse showed retailers were having their best holiday season in six years. Amazon's stock also jumped 7.3 percent after the company said it sold a record number of items this holiday season."
Multiple factors have influenced the recent market turmoil including President Donald Trump's continued attacks against Federal Reserve chairman Jerome Powell, sagging oil prices, trade disputes with China, unprompted comments by Treasury Secretary Steven Mnuchin and the prospect of a long-lasting government shutdown.
Even with Wednesday's rebound the Dow Jones, S&P 500 and Nasdaq are still down 15.4 percent, 16.4 percent and 19.8 percent respectively from their all-time highs earlier this year — according to statistics from Fox News.
[featured photo via Getty Images]
Have a tip we should know? [email protected]