Fauci Takes the High Road After Steve Bannon Comments About Beheadings: 'That's Really Kind of Unusual'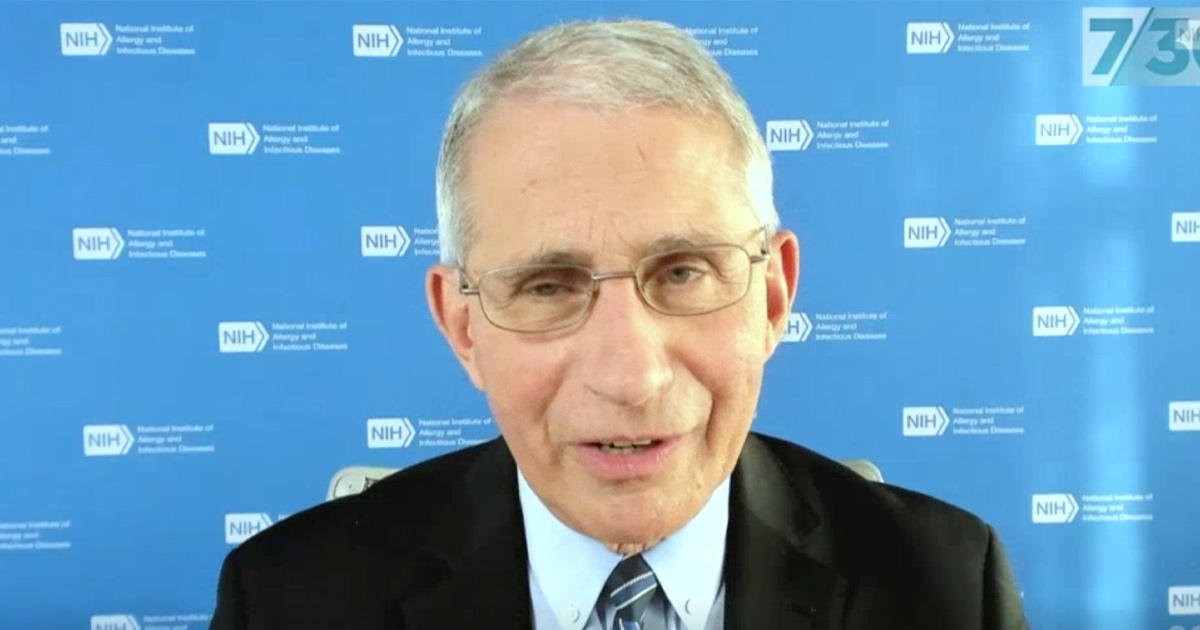 Dr. Anthony Fauci briefly reacted to deranged comments from Steve Bannon in a new discussion about the coronavirus pandemic on Wednesday.
Bannon, the former White House chief strategist who was indicted back in August, recently said, "Second term kicks off with firing [Christopher] Wray, firing [Anthony] Fauci. Now I actually want to go a step farther but I realize the president is a kind-hearted man and a good man. I'd actually like to go back to the old times of Tudor England, I'd put the heads on pikes, right, I'd put them at the two corners of the White House as a warning to federal bureaucrats. You either get with the program or you're gone, time to stop playing games."
In a statement to Mediaite, a spokesperson for Bannon said, "Mr Bannon did not, would not and has never called for violence of any kind. Mr. Bannon's commentary was clearly meant metaphorically. He previously played a clip of St. Thomas More's trial and was making an allusion to this historical event in Tudor England for rhetorical purposes."
The statement reiterated that Bannon has called for Wray and Fauci to be fired.
Following Bannon's comments, he was suspended by Twitter and a lawyer defending him quit.
"People calling for you to be beheaded, fired, thrown in the fire pit or whatever, that's just noise. You don't pay attention to that." – Dr Anthony Fauci tells @leighsales that battling the pandemic with @realDonaldTrump as president has been "very stressful". #abc730 pic.twitter.com/MTxJzGtsSK

— abc730 (@abc730) November 11, 2020
During an interview Wednesday on Australian TV, Fauci talked about the stressful nature of his job and said, "To deny that would be to deny reality."
"When you have public figures like Bannon calling for your beheading, that's really kind unusual, I think," he said. "That's not the kind of thing you think about when you're going through medical school to become a physician."
Fauci reiterated that his concern is focusing on the pandemic and vaccines and therapeutics and encouraging people to follow basic public health guidelines.
"It's noise, it's meaningless. You know, people calling for you to be beheaded, fired, thrown into the fire pit, or whatever, that's just noise. You don't pay attention to that."
Editor's note: This post has been updated to include more of the response from a Bannon spokesperson to the blowback over his remarks.
Have a tip we should know? tips@mediaite.com
Josh Feldman - Senior Editor