Here's the Racist Tweet Mocking New Royal Baby Archie That Led BBC 5 to Fire a Radio Host
BBC 5 has sacked radio host Danny Baker after the shock jock tweeted a racist image that satirized Prince Harry, Meghan Markle and their newborn son Archie.
Meghan Markle is the American wife to Prince Harry and is of mixed race – her father is White and her mother is Black. This non-traditional royal spouse has not sat well with some of the less tolerant sections of the British population, best evidenced by the following (now deleted) tweet from Baker: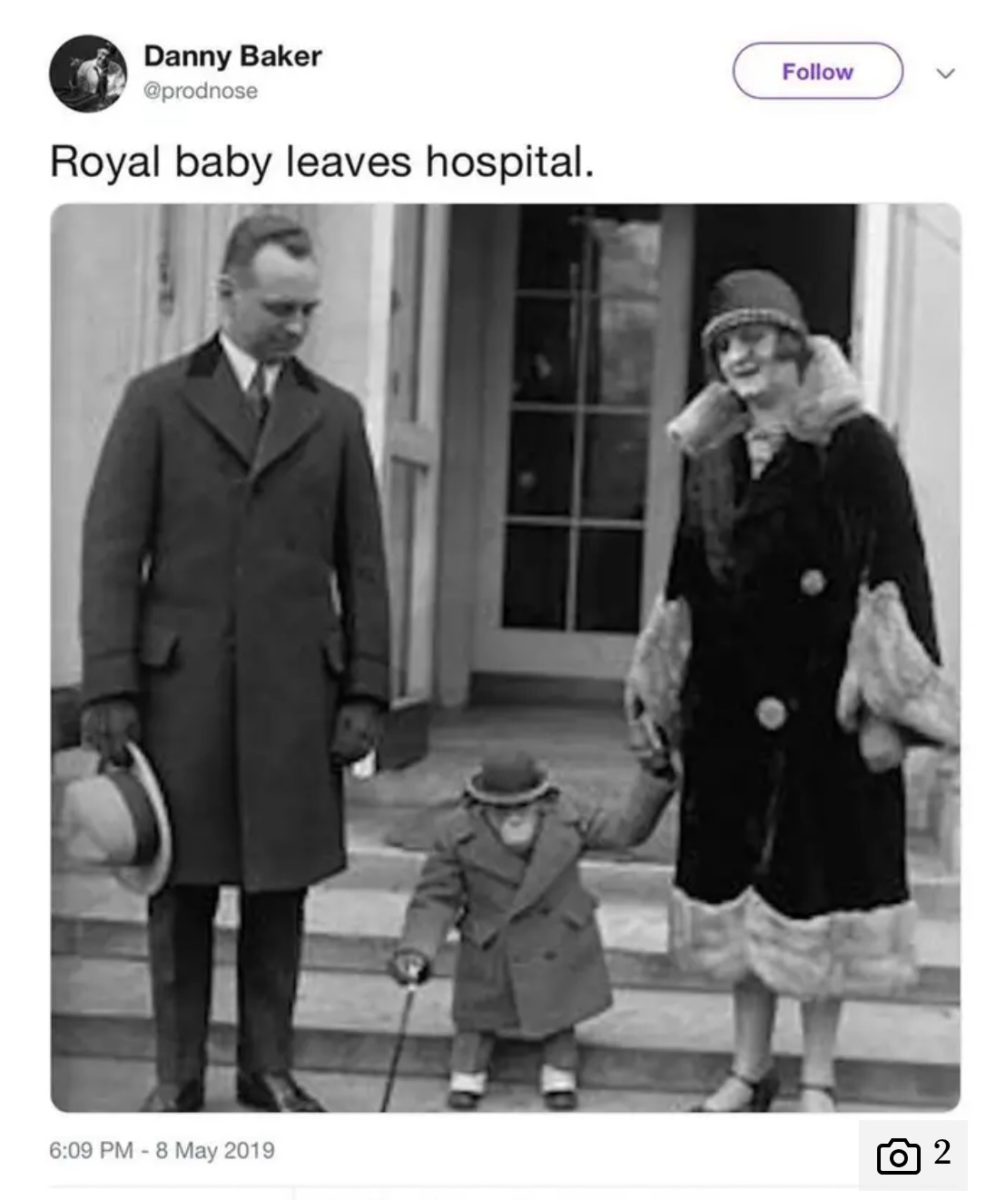 Baker eventually apologized in a "best defense is a good offense" manner: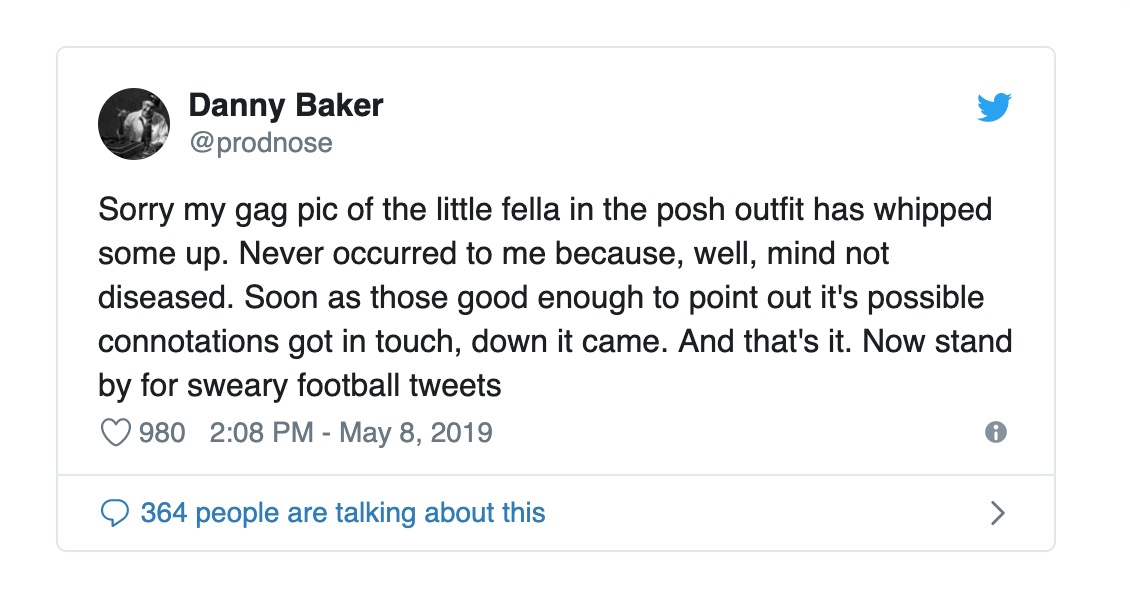 He later further clarified, adding "Once again. Sincere apologies for the stupid unthinking gag pic earlier. Was supposed to be joke about Royals vs circus animals in posh clothes but interpreted as about monkeys & race, so rightly deleted. Royal watching not my forte. Also, guessing it was my turn in the barrel."
But it was too late. A BBC spokesperson said: "This was a serious error of judgment and goes against the values we as a station aim to embody. Danny's a brilliant broadcaster but will no longer be presenting a weekly show with us."
Watch the report from Sky News above.
Image via Screen cap.
Have a tip we should know? tips@mediaite.com