Maggie Haberman Drops Phone Scoops with Trump and 'High Tension' In Trumpworld Amid Criminal Target Letter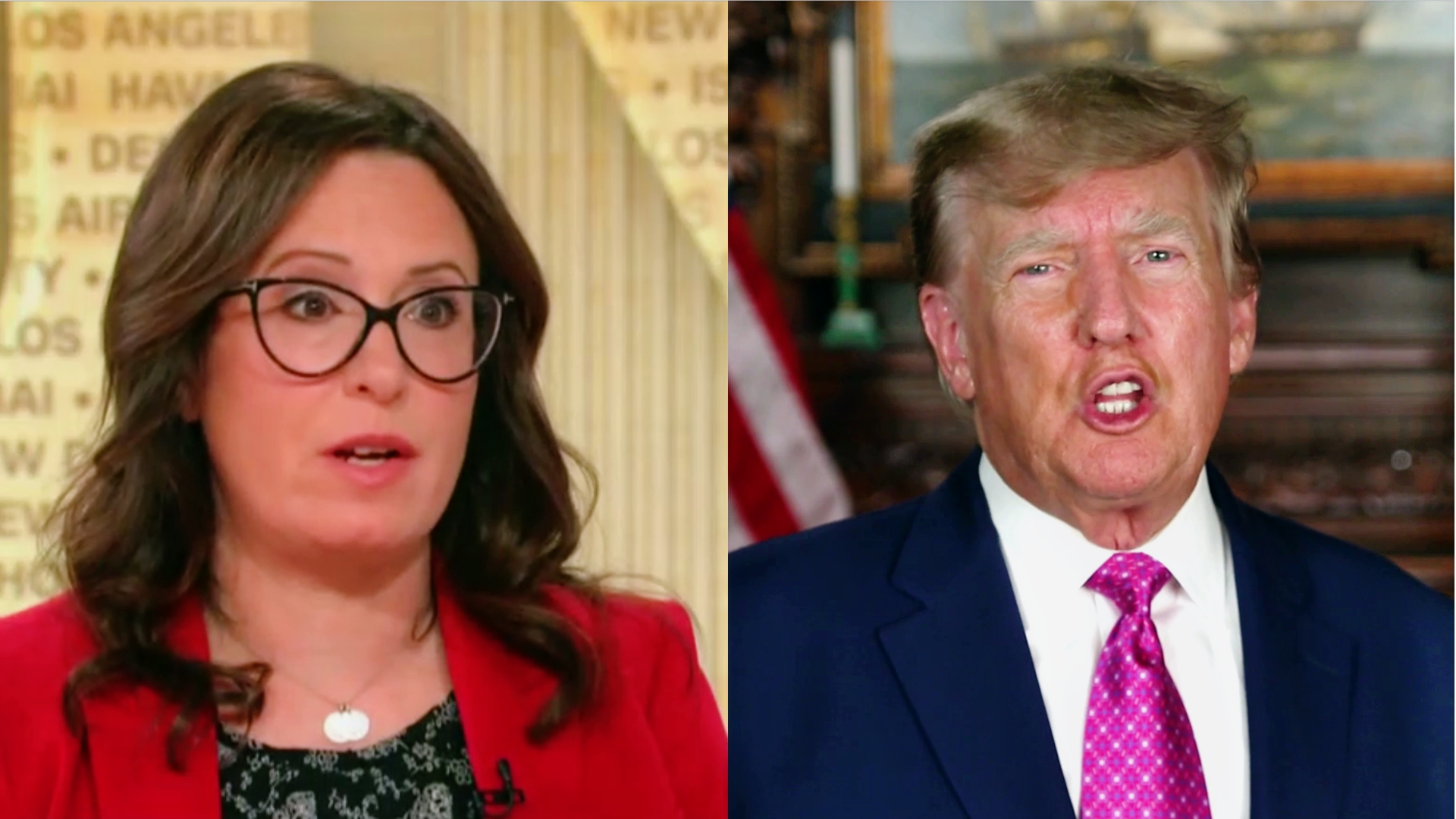 New York Times correspondent, best-selling author, and CNN analyst Maggie Haberman dropped real-time phone scoops and detailed "high tension" amid the news that ex-President Donald Trump has been notified he's the "target" of Special Counsel Jack Smith's criminal probe.
Haberman — who is considered an expert on Trump with deep experience reporting on the subject and a network of Trumpworld sources that give her up-to-the-minute insights — was in touch with her number one Trumpworld source Wednesday as buzz over Smith's probe reached a fever pitch.
When reports circulated saying Trump has been told he will be indicted, Trump himself hopped on the phone to Haberman to deny the report — phone calls that Haberman shared online minute by minute. Haberman wrote:
Trump tells me minutes ago he has NOT been told he's getting indicted, when contacted. "It's not true," he said, adding again he hasn't done anything wrong.

Trump statement came amid a report from one of his allies that he has been told this. NYT, CNN, WaPo and other outlets have all reported federal officials have been building toward a likely indictment, including with witnesses in Miami before a grand jury today.

When I asked if he had been told he's a target, he demurred, saying he doesn't talk directly to prosecutors.
Haberman provided more details of her call with Trump in an article she wrote with Alan Feuer, William Rashbaum, and Glenn Thrush, confirming Trump's team has received a target letter informing them Trump is the subject of Smith's criminal investigation:
The New York Times contacted Mr. Trump directly to ask if he had in fact been told that he would be indicted, and he said it was "not true."

But when asked if he had been told he is a target of a federal investigation, Mr. Trump did not respond directly, saying "you have to understand" that he was not in direct touch with prosecutors. He then repeated that "it's not true" that he was told he will be indicted.
The article also described the mood in Trumpworld, noting, "Aides and advisers to Mr. Trump spent the day in a state of high tension."
Have a tip we should know? tips@mediaite.com