Marjorie Taylor Greene Calls It 'Complete Irony' She Was at Gettysburg When Trump Indictment Broke: 'Pretty Profound'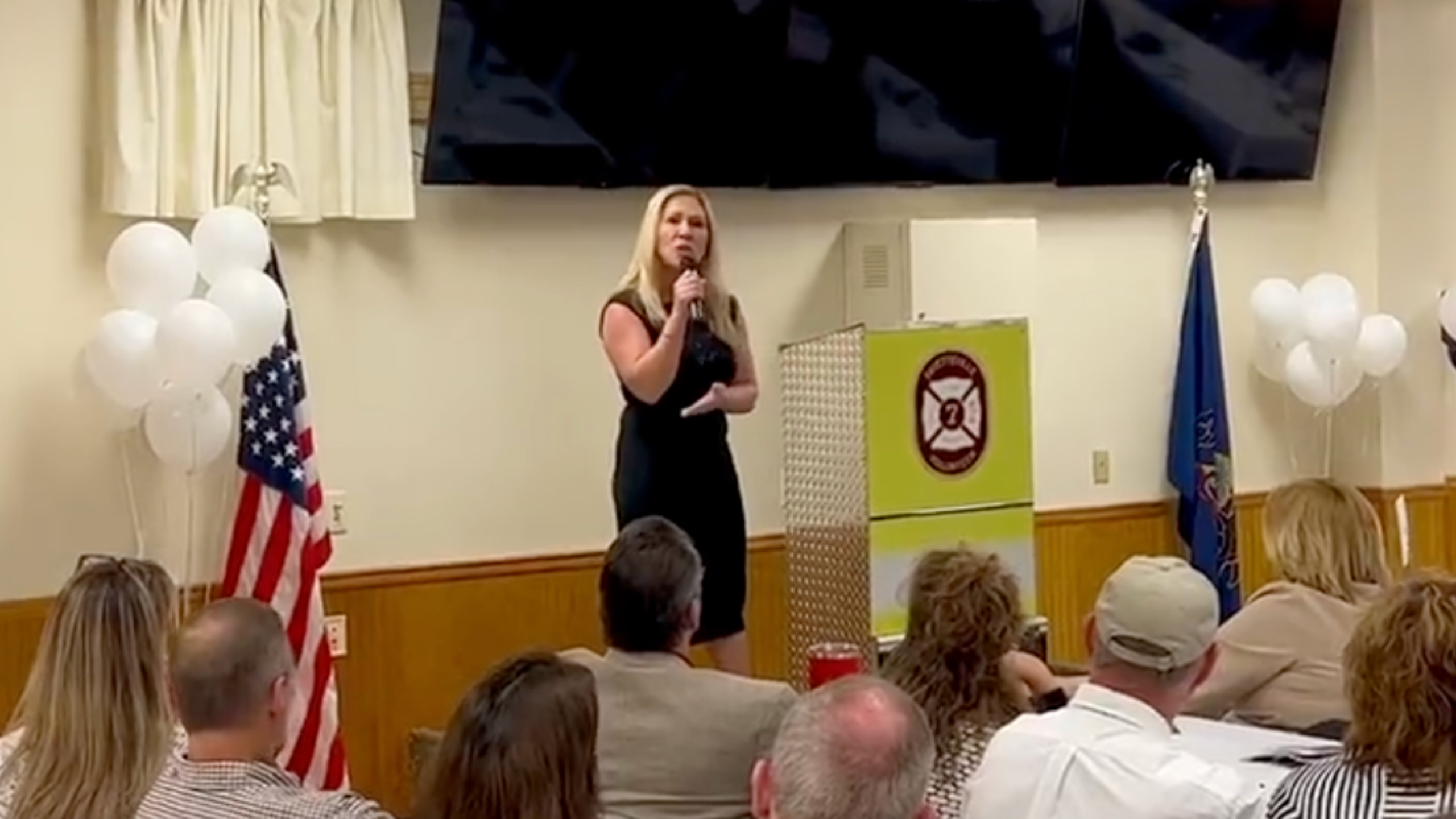 Rep. Marjorie Taylor Greene (R-GA) spoke about visiting the site of a Civil War battlefield on the day that the news about Donald Trump's indictment broke, calling it a "complete irony."
Greene spoke at a Republican Lincoln Day dinner Thursday where she talked to the crowd about learning of the grand jury indictment against Trump. Clips from the event were shared on Twitter via PatriotTakes.
"Congressman (John) Joyce and I — he was taking me on a tour of Gettysburg. And I have to tell you the complete irony is we were there today at the worst battle of the Civil War. The sight of it," Greene said.
"The fact that we found out that President Trump has been indicted by the George Soros–funded Manhattan DA Alvin Bragg, and you think about the irony of that is — is pretty profound," she added.
Greene also shared her hopes for a Trump mugshot.
"They just want a mugshot, and I hope to God that President Donald J. Trump smiles as pretty for that picture because they're gonna use it in all their campaign ads. So I want my president to look good, don't you?" Greene said to the crowd as they applauded.
In further reference to her Gettysburg visit, on Friday, Greene tweeted that the "Democrats want civil war."
"They want to push us into reacting so they can use their weaponized government to lock us all up. They know Trump did not break the law. They know more than anyone because they've been trying for years to find a way to put him in jail and they can't," she wrote.
"But now they have a complete fool that is deranged enough to try because he is backed by Soros. And Soros wants war to destabilize America and gain full control," Greene added.
Have a tip we should know? tips@mediaite.com