Paul Ryan Says AOC Wasn't Interested in His Advice: Didn't Listen 'To a Thing I Said'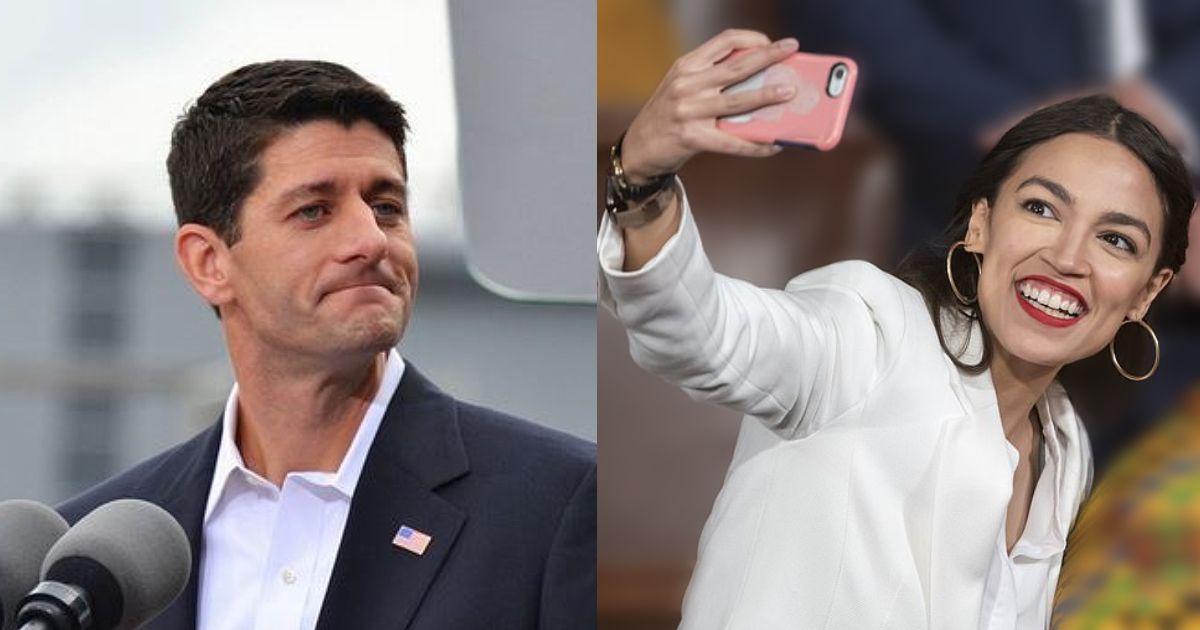 Paul Ryan, currently of Fox, formerly speaker of the House and Wisconsin Rep., who once ran for Vice President, offered some advice to a freshman member of Congress as he was on his way out. But, he says, it seems she wasn't interested.
It's a tradition in Washington for those who depart to pass on accumulated experience to those who arrive. Presidents do it: Bush to Obama, Obama to Trump. Some take it better than others: Obama, gratefully; Trump…less so. And in the case of Alexandria Ocasio-Cortez, apparently not at all.
Speaking at a dinner in his hometown of Janesville, Wisconsin, Ryan answered a lot of questions from locals about his time in office as well as his plans for the future. Janesville's GazetteXtra offered a summary of the highlights, which included the below tidbit.
Asked about new and outspoken Democratic House member Alexandria Ocasio-Cortez, Ryan said he gave her tips about being a good member of Congress, and "I don't think she really listened to a thing I said, you know, 'just take it easy, just watch things for a while, …"
The last thing AOC is doing is taking it easy and just watching and learning. The outspoken media darling is featured on news websites, magazines, and newspapers and interjects in as many public debates and camera-ready circumstances as possible. A tendency that has earned her some criticism from within her own party.
Ryan talked on a number of other subjects, but as the Washington Examiner notes, was reticent about going into too much detail about his relationship with President Trump. "We're a little bit different," he offered.
On the other hand, of President Obama, Ryan said that he "disagree[s] with him, but we get along pretty well personally."
The tone sounds like a light-hearted evening, so some of the commentary could be chalked up to banter rather than serious critique. Still, when he was jokingly asked about running for president, it can't be overlooked that he didn't say no.
[Featured image via screengrab]
—
Follow Caleb Howe (@CalebHowe) on Twitter
Have a tip we should know? tips@mediaite.com