Trump Crows Over News Former Michael Cohen Legal Advisor To Testify To Grand Jury: 'WILL SUPPOSEDLY BE CONCLUSIVE'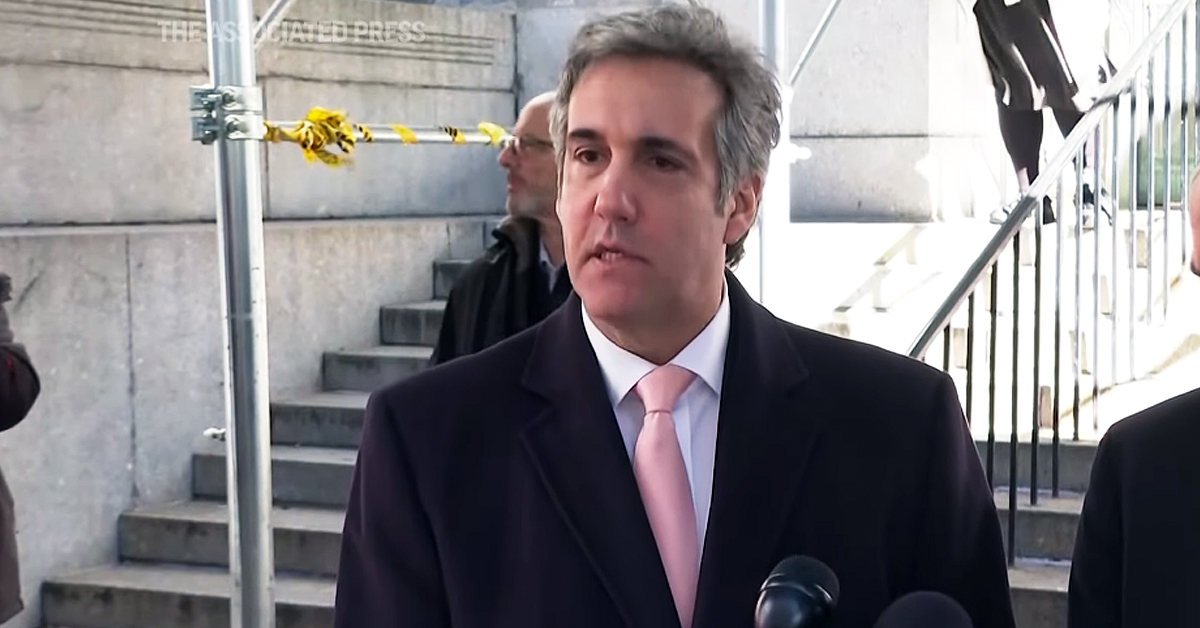 News broke on Sunday that attorney Robert J. Costello, a former legal advisor to ex-Donald Trump fixer Michael Cohen, will be testifying before the grand jury in the Manhattan case against Donald Trump, which the ex-president on Saturday said was headed to his own arrest on Tuesday.
As NewsNation reports, Costello spoke with Trump's attorneys in the case claiming to have "information that contradicted Cohen's current statements and that could be exculpatory for Trump," according to "a person familiar with the matter."
The New York Times wrote: "A Manhattan grand jury that is expected to vote soon on whether to indict Donald J. Trump may hear testimony Monday attacking the prosecution's star witness, according to people with knowledge of the matter."
Trump reacted with all-caps crowing on Sunday, expressing his supreme confidence that the testimony will "SUPPOSEDLY" be devastating.
"JUST REPORTED THAT THE MOST IMPORTANT WITNESS TO GO BEFORE THE NEW YORK CITY GRAND JURY, A HIGHLY RESPECTED LAWYER WHO ONCE REPRESENTED CONVICTED FELON, JAILBIRD, AND SERIAL FAKE STORYTELLER AND LIAR, MICHAEL COHEN, WILL BE DOING SO TOMORROW AFTERNOON. THE INFORMATION HE WILL PRESENT WILL SUPPOSEDLY BE CONCLUSIVE AND IRREFUTABLE! WITCH HUNT!!!" Trump wrote.
CNN also spoke with Costello directly on Sunday and confirmed the attorney, who also previously represented Steve Bannon, will be testifying Monday.
A subpoena for Costello's records was served to his firm last week.
The Washington Examiner adds:
Costello's testimony is significant because he previously recounted that Cohen told him that he paid adult film star Stormy Daniels in order to protect Melania Trump and that Cohen sought a pardon from Trump, per the Wall Street Journal. Cohen has already waived the attorney-client privilege with Costello.
Earlier on Sunday Trump posted on Truth Social that Manhattan District Attorney Alvin Bragg is getting his instructions straight from the Biden White House.
Have a tip we should know? tips@mediaite.com
Caleb Howe - Contributing Editor