Trump Upset With Fox? John Roberts Shares Video of POTUS Glaring at Him: 'It Was a Chilly March Morning…'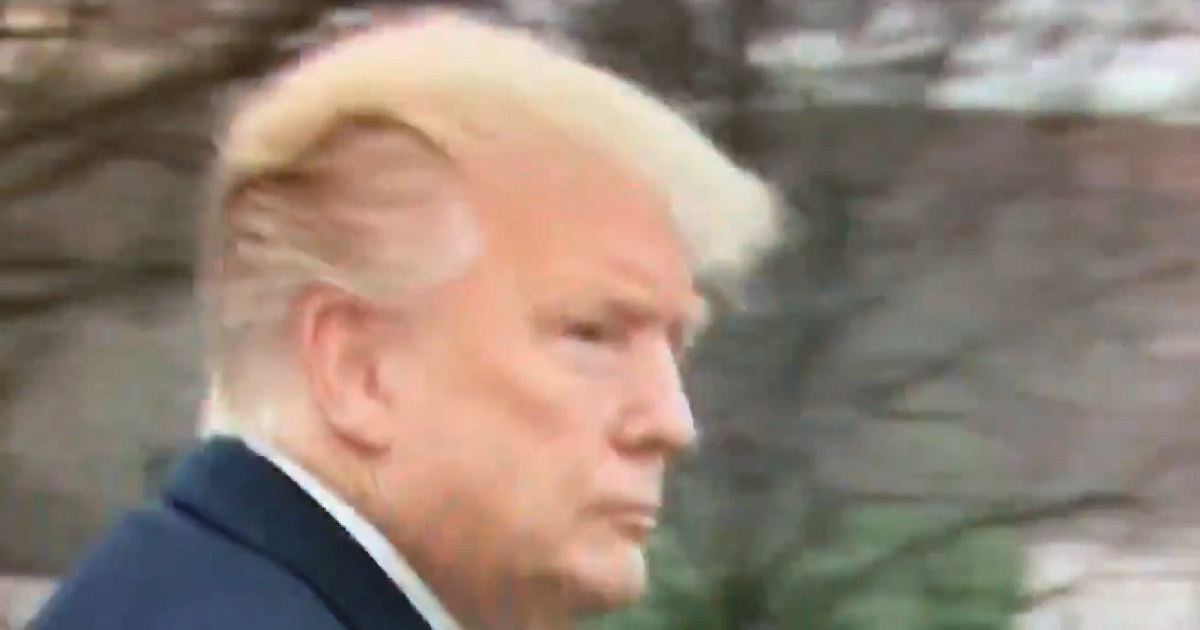 President Donald Trump skipped Fox News Channel as he took questions this morning as he crossed the White House lawn. Some said he pointedly skipped them. So much so the word "glare" was used.
The signs that there are cracks inside the Trump-Fox wall are adding up. This is only the latest, but the fact that Fox's John Roberts all but confirmed a cold shoulder ups the ante a bit.
It was ABC's Jon Karl who first posted a clip of the glare, though several reporters noted the overt question diss.
Upset with Fox? Just now on the South Lawn, the President took questions from several reporters, but ignored @johnrobertsFox, avoiding eye contact with him until he started walking away and glared at him. pic.twitter.com/iECiU7KS7E

— Jonathan Karl (@jonkarl) March 22, 2019
The glare started circulating Twitter pretty rapidly, but was fairly debatable. That is until its recipient John Roberts retweeted the video, adding his comment with the share.
It was a rather chilly March morning…. https://t.co/mOiWfJxwGi

— John Roberts (@johnrobertsFox) March 22, 2019
That is practically, if not literally, a confirmation. And what could Trump be upset about?
[Featured image via screengrab]
—
Follow Caleb Howe (@CalebHowe) on Twitter
Have a tip we should know? tips@mediaite.com