WATCH: Coronavirus Shoppers Brawl Over Toilet Paper, Police Advise Public This Isn't 'Thunderdome'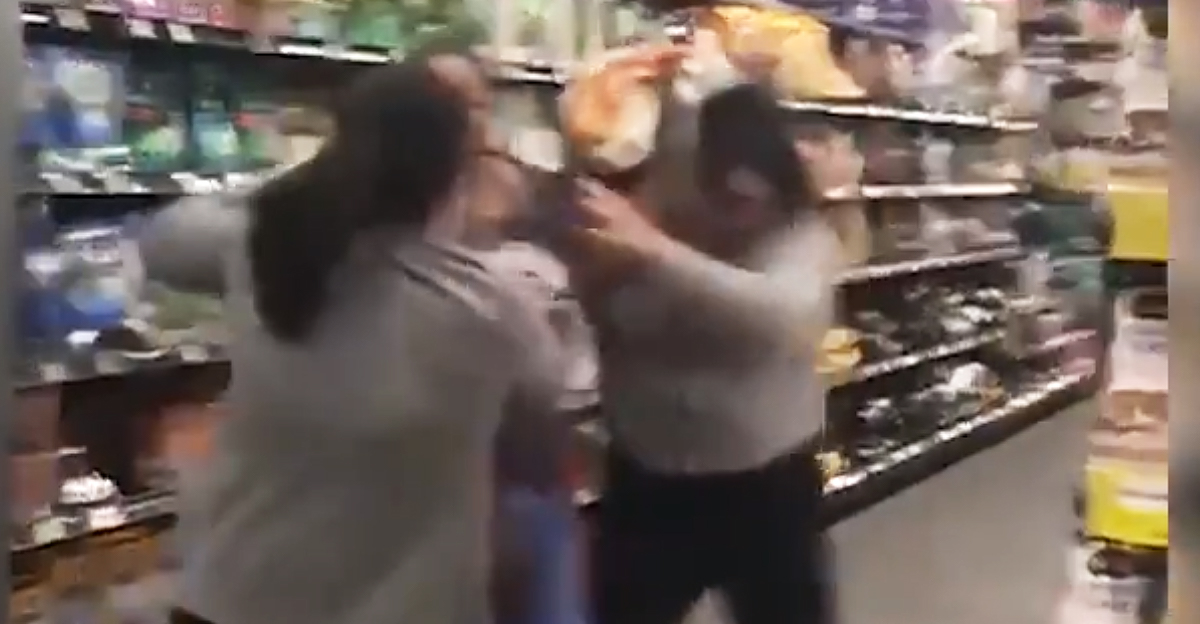 Fears surrounding the spread of coronavirus have been mounting almost exponentially over the last few weeks, with major event cancellations, changes to how business is done, and even a run on some supplies from stores such as hand sanitizer and hand soap, toilet paper, and more.
That rise in reaction is not localized to the United States, or even just to areas like Italy where the virus has reached large numbers of people, but rather is being seen around the world, as new cases and even fatalities are reported in the press daily.
In Sydney, Australia, those fears, and a limit on purchases, resulted in a drug store brawl over toilet paper, and eventually a warning from police to the public about getting perspective.
The fight was caught on video and shared on social media on Saturday.
#BREAKING: A scuffle broke out at a Woolworths in Chullora this morning with patrons coming to blows over toilet paper, forcing employees to intervene. Bankstown police attended the scene and no charges have been laid. #9News pic.twitter.com/9TmDAStb9D

— Nine News Australia (@9NewsAUS) March 7, 2020
Police in New South Wales issued a statement Saturday, urging perspective.
"There is no need for it. It isn't the Thunderdome, it isn't Mad Max, we don't need to do that," said NSW's Andrew New. "There is no need for people to go out and panic buy at supermarkets, paracetamol and canned food or toilet paper."
On Saturday, USA Today reported that discount store Costco has eliminated free samples from their stores, and Amtrak suspended the non-stop Acela service between New York and D.C. On Friday, the city of Austin cancelled the popular SXSW event.
Earlier this week, Mediaite spoke with Fox News Channel's Dr. Marc Siegel about the virus for our "Live from the Green Room" newsletter, and asked about whether this can be called a pandemic, and whether the reaction should be called a panic. You can read more from that interview here.
Have a tip we should know? [email protected]