WATCH: Sky Above New York City Turns Teal Blue Following Explosion at Power Plant (UPDATED)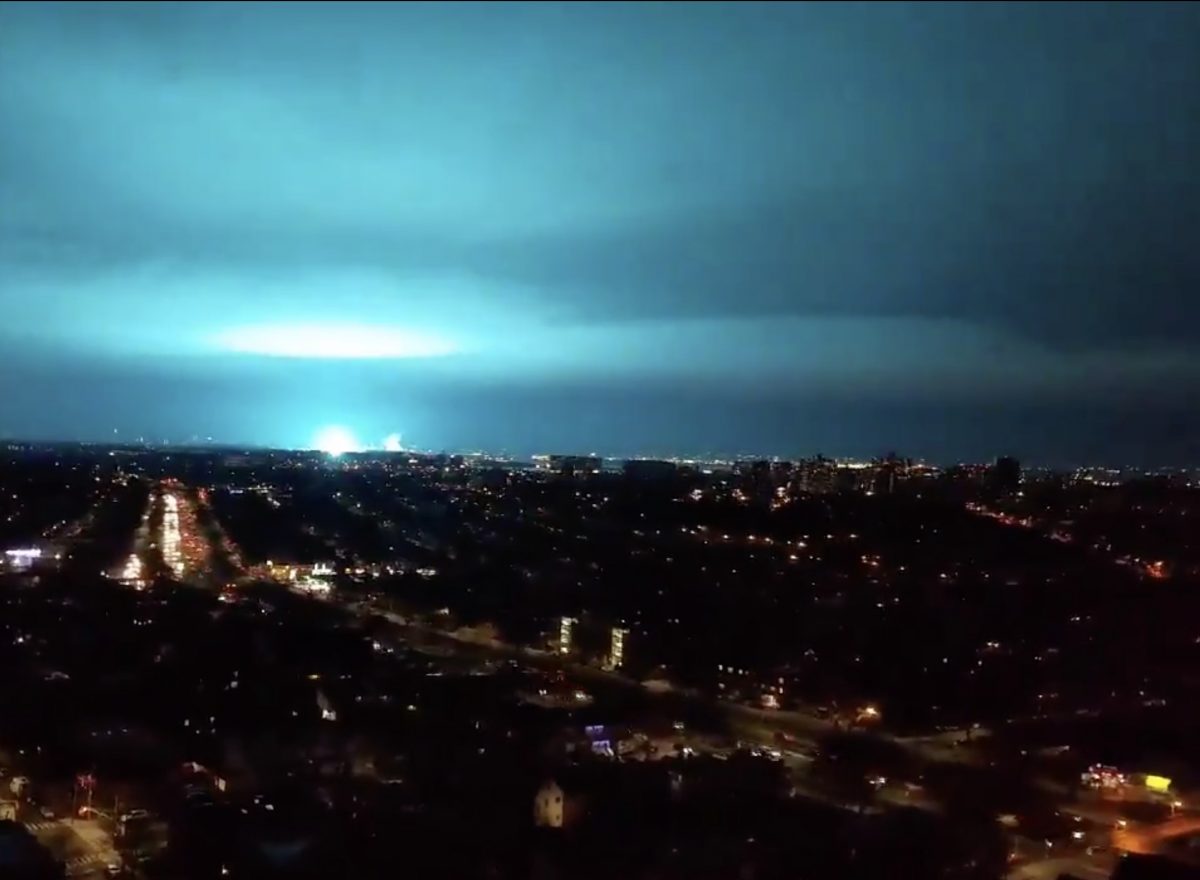 Shortly after 9 pm on Thursday, the skies above Queens turned an eerie blue and power flickered in the New York City borough.
An explosion was also seen in the skyline above.
Locals posted pictures of the explosion and the teal blue sky.
The explosion also caused a power outage at busy LaGuardia Airport and reportedly brought the airport to a grinding halt during the busy holiday travel season.
The NYPD has confirmed the lights visible in the city "appear to have been from a transformer explosion at a Con Ed facility in Queens." The NYPD also reports the fire is under control.
An investigation is underway.
ConEdison also confirmed that they are working with the FDNY "to respond a substation fire in Astoria [Queens]."
UPDATE (11:17 PM): The NYPD reported that there are no injuries and no fire as a result of the explosion. In addition, some flights have resumed at LaGuardia airport.
Have a tip we should know? tips@mediaite.com