X to Start Labeling Election Misinformation Posts — Just Like Twitter Did Before Which Drew Criticism from Free Speech Absolutists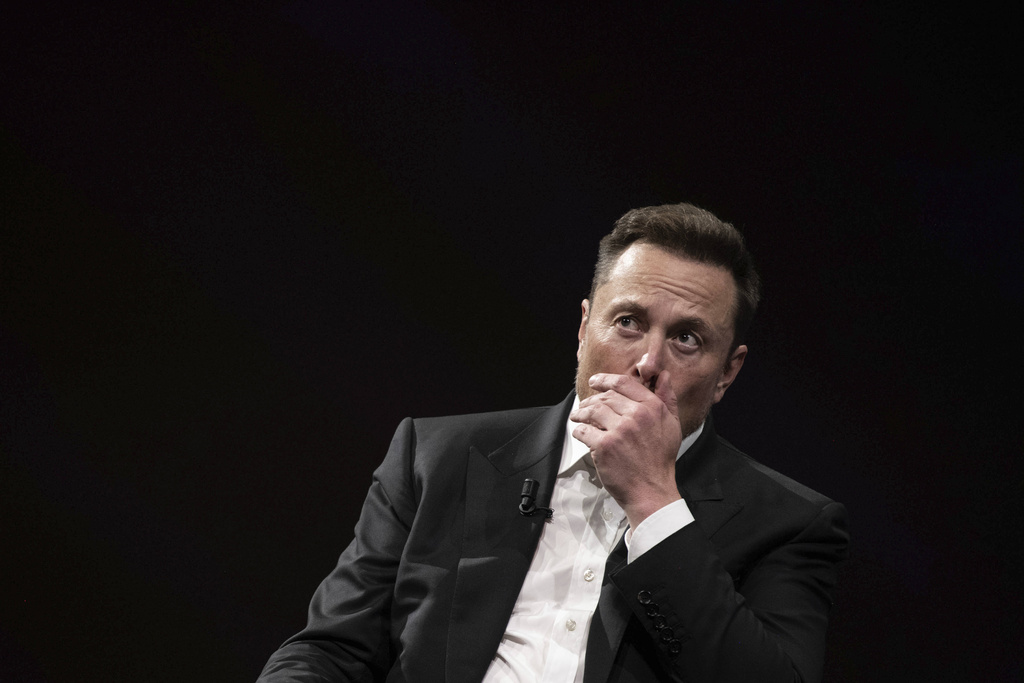 Sipa via AP Images
Have you heard the one about the tech billionaire who purchased a massive social media platform under the guise of "free speech" before ruining said platform with inexplicably dumb decisions? Oh, you have? Well, there's more to it.
Elon Musk's social media network X (formerly known as Twitter) has announced that it will begin labeling messages that spread election misinformation. As Matt Binder noted on Xitter, this is the same thing that Twitter did before Musk purchased the company for over 40 BILLION dollars, which was just one of many examples he — and his dopey minions — used as an example of violating free speech.
Binder, who writes the Misinfo newsletter,  wrote, "Twitter announced it will put labels on tweets that spread election misinformation… which is exactly what the old Twitter did that many Musk fans hated…" and included a screen capture of the new policy.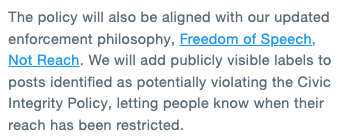 He then noted, "but Musk fans are once again acting like it's a genius new idea," and added a random example to prove his point: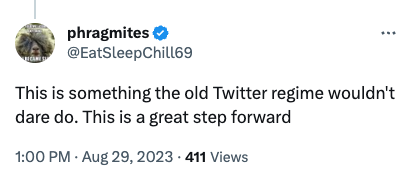 Kind of funny, right? And not just "ha, ha funny" but "strange funny."
Truth be told, it is significant that Twitter is planning to label "fake news" in an election cycle because, well, society is still very much coming to grips with the ephemeral nature of meaning itself, as foretold by the great French philosophers of the last century who likely never envisioned the digital age in which we find ourselves, or how subjectivity could be weaponized politically.
But here we are.
Nonetheless, Musk continues to reveal that he has had zero clue with how to effectively operate a social media network unless his goal has been to run it into the ground. If that's the case? He's nailing it.
This is an opinion piece. The views expressed in this article are those of just the author.
Colby Hall - Founding Editor