Mediaite Presents: 25 Need-To-Know Bloggers You May Not Know Already
The Hidden Hands
Fred Mwangaguhunga of Media Take Out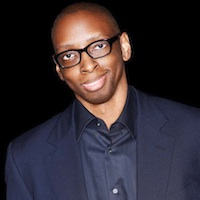 Good heavens! There's a gossip site out there other than Perezhilton.com? As Perez expands further into self-branding and leans on ghostwriters even more, it's safe to say that his mind is on things other than actually running his blog. According to Gossip Cop's Michael Lewittes, who regularly calls out Perez's inaccuracies on his site, Hilton has a "talent for publishing anything that hits his inbox without checking the facts."
If Perez drifts into the limelight on undeserved reputation, Media Take Out's Fred Mwangaguhunga lingers unfairly in the shadows. Media Take Out, which covers black celebrity gossip, boasts an enormous readership and regularly breaks big stories. They called Lady Gaga's decision to pull out of Kanye West's tour a day before it was reported elsewhere, and — if this can be called a scoop — they were the first to run the infamous nude Rihanna pictures, which have gotten almost 5 million pageviews to date. The site still runs light, debunkable stories that are the foodstuff of gossip sites sometimes, but at least they do it with a sense of humor: one particularly outrageous piece asked if Usher was converting to Judaism because he was wearing a red string, and featured a Photoshopped pic of a Lubavitchified Usher. But what distinguishes MTO from the rest is that rather than just rehash, they break stories of their own.
Mwangaguhunga tells Mediaite that in his current position, he acts as "the CEO of the company, and also as the managing editor of the site's content," though the site also employs three full-time writer/reporters. Under Mwangaguhunga's watch, old-school shoe leather reporting reigns supreme: according to a 2006 press release, a Media Take Out reporter once got a scoop by waiting outside a famous athlete's mistress' house for 6 hours in the rain.
Roy Sekoff and Danny Shea of The Huffington Post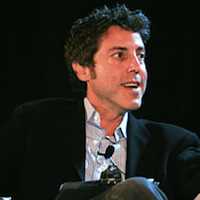 Roy Sekoff and Danny Shea are names you might not know, but you definitely know their work — especially if they link to you. At The Huffington Post — one of the Internet's foremost news breakers — the stalwarts are often outshone by the celeb columnists, but the real grind falls to those without agents. The conversation-starting that HuffPo has become known for is due not only to the constant content and eye-catching headlines they churn out, but for the directness of their editorial vision.
Behind the scenes, founding editor Sekoff has a keen eye for hits and endless Web connections. He has also transcended blogdom and repeatedly proven himself to be a well-spoken and insightful television guest. The site's Media page has distinguished itself as a major go-to destination, partly because it's voicey, cheeky, bold and fun — and partly because Shea's news nose is so keen. He breaks news: Bill Kristol joining the New York Times, David Gregory being named Meet The Press host, outing the Fox producer who pumped-up the crowd at the 9/12 rally — all him. Plus, he makes stars: Sherri Shepherd joining The View wouldn't have been small potatoes either way, but it was key that she had Shea to blow up her moments every day, mainline her to the front page, and seed her with HuffPo's daily readers and influencers. Plus, we're pretty sure he's putting the moves on Kathleen Sebelius here.
Ryan Tate and John Cook of Gawker
Gawker Media's Ryan Tate and John Cook give the lie to the old myth that bloggers — much less news aggregators — can't be damned good reporters.
Tate, who used to be Gawker's night editor but took over Valleywag after Owen Thomas left the picture, has turned out some great stuff during his tenure, digging up the dirt on the likes of The Huffington Post and Twitter and adding that extra something to posts that might have been pure summary otherwise.
Newer add John Cook, who's listed as the "Investigations" part of the Gawker team on the masthead, has proven his mettle since joining up in March. He's presented interesting, research-driven analyses that would make a CNN.com trend reporter drool, like this inverse correlation between the GOP's approval ratings and Fox News's ratings ratings, and he's done some real capital-J Journalism, as when he turned up incriminating photos of State Department guards in Afghanistan where mainstream news outlets fumbled.
Gawker gets a lot of flack — some of it deserved — for dishing out excessive snark and for reaping the fruit of other people's content thanks to size and SEO. But as long as they employ reporters like Tate and Cook and let them work their magic, their worst critics will always come off as jealous.
Ed Morrissey and AllahPundit of Hot Air
Conservative pundit Michelle Malkin regularly makes lists of top bloggers for her work at michellemalkin.com, so it's natural that there would be some confusion about her role with respect to Hot Air, one of the biggest, most influential conservative sites on the Web. It's Michelle Malkin's site, yes, but in the same sense that Gawker is Nick Denton's, or Mediaite is Dan Abrams's: she's the publisher, but her editors are in charge of the content. Malkin could have played it safe and chosen cookie-cutter conservatives to run Hot Air, but instead, she went with Ed Morrissey and AllahPundit, bloggers who had built up loyal followings on their past blogs precisely because they bucked conventions.
As Mediaite's Tommy Christopher, a personal friend of Morrissey's, wrote in the preface of a recent interview with him, Morrissey "doesn't jump on every right-wing meme that comes along, which makes the battles he does choose that much more resonant," which is as true of his Hot Air stewardship as it was of his earlier work. At Captain's Quarters, he made a name for himself mixing passion with nuance, dissecting what he saw as bad arguments with a scalpel. It didn't hurt that he had a hand in taking down the Canadian government, thanks to a big scoop on a scandal plaguing the ruling Liberal Party that Canadian news outlets were gagged from reporting. All this while working full-time as a call center manager.
AllahPundit is a shadowier figure; in an era when most bloggers treat their names like precious branding manna, his insistence on keeping a pseudonym has an anachronistic, early 2000s feel to it. Like Morrissey, he made his name on a possibly election-tipping scandal — he was one of the small handful of conservative bloggers whose investigative work led CBS to repudiate a set of documents of uncertain authenticity that were critical of Bush's National Guard service record. At Hot Air as before, he distinguishes himself from the often strident political blogosphere by maintaining a sense of humor and displaying a keen wit.
Even when he's railing at liberals, he's able to weave in a joke or two. On Will Ferrell's spoof Protect Insurance Companies PSA: "No one who pocketed $20 million for any movie, let alone Bewitched and Talladega Nights, has any room to talk about overpaid execs."
The editors of Buzzfeed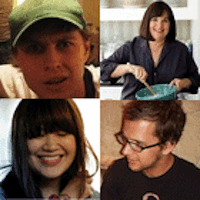 According to its Wikipedia page, BuzzFeed is a "media journal that focuses on pop culture as performance art," which is to say that it's an aggregator of fascinating Internet dreck. "From breaking political news to stills from celebrity sex tapes" to Lasagna Cat, as one New York Times reporter put it.
In a marketplace crowded with social content sites, BuzzFeed has one clear advantage: actual paid editors. Much like baleen whales filtering nutritious krill out of gallons of seawater, so do Scott Lamb, Amanda K. Dobbins, Jack Shepherd, and Peggy Wang (who, by the way, sings for acclaimed indie pop group The Pains of Being Pure at Heart) filter the goodies out of the vast waves of content that wash through the site. Unlike a baleen whale, they also write original blog posts, attempting to get the jump on hot new content and create mini-trends of their own (Or is that krill? … analogy breakdown).
Since its founding in 2006, BuzzFeed has grown immensely, becoming the go-to site for a critical mass of bloggers — and many more civilians — to get news and find cool stories. Lamb, Dobbins, Shepherd, and Wang are Internet kingmakers of great influence. If the editors of the site sometimes seem to be a part of the machinery, that's just a function of their smooth operation.
Have a tip we should know? tips@mediaite.com