31 Year Old Woman Indicted For Dating Teen Girls While Pretending To Be A Boy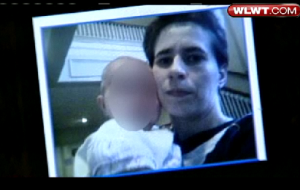 In one of the creepier stories to bubble up recently, a 31 year old Ohio woman has been indicted on misdemeanor charges for tricking a teenage girl into believing she was a 14 year old boy and having a relationship with her for months. Cincinnati's WLWT News 5 has the report on Patricia Dye, the woman who called herself "Matt Abrams" and went about trying to pick up young girls.
To make the story worse (yes, it's possible to be worse), one of the victims and her mother are furious that the grand jury in Dye's trial declined to indict her for unlawful sexual conduct with a minor, instead going for misdemeanors. It is unclear why the grand jury made this choice but it might have something to do with questions over whether the alleged victim was 15 or 16 at the time of the relationship as 16 is the age of consent in the area. The victim's mother claims they have evidence proving that the girl was 15 but that investigators refused to accept it.
From News 5:
"Kaleigh's mother said prosecutors should have known her daughter was under 16 years old at the time, because her birthday was noted in one of the letters offered to investigators as evidence.
'We got cards, we've got texts, e-mails, we got all kinds of stuff but nobody wanted for evidence against this woman,' Laura said.
The teen's mother said investigators did not accept the evidence she offered, and she said those items might have led to a felony indictment.
'This woman's going to walk free for what she's done to my child, and who's to say that she's not going to turn around and try come after my child again,' Laura said. 'She's obsesses with her.'"
Below is the News 5 report on the whole sordid affair but you might want to wait to you're home to watch it. You're certainly going to want to take a shower after this one.
(via Breitbart.tv)
Have a tip we should know? tips@mediaite.com