A Key Witness to the FBI's Probe Into Wasserman Schultz's Ex-IT Staffer Speaks Out: 'It Pisses Me Off'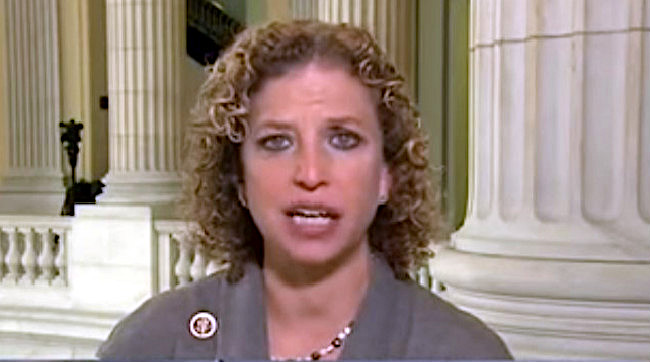 A Marine who was a part of the FBI's investigation into Debbie Wasserman Schultz's ex-IT staffer is coming forward after he was angered by her defense of her former employee.
Earlier this month, the Florida congresswoman spoke with the Sun-Sentinel and told them that she suspects that Imran Awan, the staffer who has since been charged with four felony counts, was being racially profiled for being a Pakistani-born Muslim. She told the paper, "When their investigation was reviewed with me, I was presented with no evidence of anything that they were being investigated for. And so that, in me, gave me great concern that his due process rights were being violated. That there were racial and ethnic profiling concerns that I had."
That did not sit well with Andre Taggart, the Marine who reached out to the FBI regarding their ongoing probe into Awan.
"It pisses me off," he told The Daily Caller. Taggart, who is black, claimed Wasserman Schultz was "crying wolf" and "devaluing the meaning of genuine discrimination" when dismissing the investigation.
Taggart alerted the FBI that hard drives and electronics were left in the house that he was renting from Awan, who had numerous properties in the D.C. area. But before he handed over the equipment to the authorities, Taggart alleges that Awan threatened to sue him in order to get the equipment back. And Awan put the house on the market after Taggart signed a multi-year lease. He said that the Awans "took advantage of him" and believes they would "do anything for money."
"I'm absolutely disgusted with everything going on in the country right now, mostly because of right-wing conservatives, but with respect to this situation, political affiliation is irrelevant," Taggart stated.
Taggart, who says he votes Democrat, decided to no longer remain anonymous because he is "concerned" that other Democrats "are making a grave mistake by ignoring a scandal with serious criminal and national security implications."
"If we can drag [Donald] Trump and his wingnuts through the mud for the Russia influence that they are having, then it's only fair that we also expose this sh*t," he added.
Have a tip we should know? tips@mediaite.com