A Radio Station Has Banned Madonna Because She Has 'Shown Un-American Sentiments'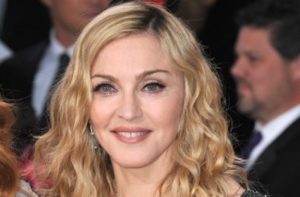 A radio station in Texas was unhappy with Madonna's speech at the Women's March over the weekend, during which she said she's thought about "Blowing up the White House," something she now says was taken "Wildly out of context." HITS 105, a station in Texarkana is fighting back by refusing to play her music.
In a statement the station has posted to its Facebook page, the station said that "In addition to 'F-bombs' in her speech, Madonna talked about how upset the election results had made her," and mentioned her comments about blowing up the White House.
Terry Thomas, the station's general manager says "banning all Madonna songs at HITS 105 is not a matter of politics, it's a matter of patriotism. It just feels wrong to us to be playing Madonna songs and paying her royalties when the artist has shown un-American sentiments. If all stations playing Madonna took their lead from us, that would send a powerful economic message to Madonna."
The Facebook post ended with the hashtag #NoMoreMadonna.
[image via Featureflash Photo Agency / Shutterstock.com]
Have a tip we should know? [email protected]
---