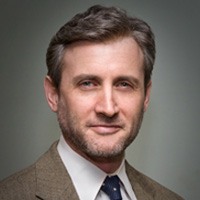 I am thrilled to announce that all of the Abrams Media sites, each and every one, had a record month in January. Sure the success vary from granddaddy (18 months old) Mediaite and its syndicated content receiving over 12.5 million page views (5.1 million unique visitors) to Geekosystem's (which turned a year old this month) 2.7 million pageviews (1.24 million uniques) to Styleite's 827,000 unique visitors (with the highest number of page views per unique) to baby Sportsgrid (8 months old) breaking 550,000 unique visitors. Sister site Gossip Cop also saw record breaking page views second only to Mediaite.
To those not steeped in the minutiae of web traffic, it seems everyone claims to have millions and millions of something. Page views, impressions, visits, uniques, its a sometimes foreign language debated by those of us whose livelihood depends on the significance of those definitions.
To keep things simple, according to web traffic evaluator Quantcast, (the most accurate comparative tool since publisher's grant them access to internal numbers), our network of sites, many with just two employees, is welcoming far more visitors than many of our favorite sites like Politico, Wall Street Journal, Salon and The Daily Beast (and The New York Observer, all the Mediabistro blogs and The Hollywood Reporter combined). Our growing traffic is already comparable to stalwarts like Slate or Us Weekly with a fraction of their staffs.
Web numbers can often feel wildly inaccurate and speculative but they are actually far more exact than say television ratings. Instead of broad sampling estimates, you can get minute by minute, day by day, week by week and month by month statistics that reflect almost precisely the number of people who visit your site, how long they spend there, how many pages they view, where they come from etc. Sure protections have to be implemented to avoid counting bots or spam, various measuring systems will spit out somewhat different numbers, and publisher's tend to exaggerate their numbers (our internal numbers tend to show us about 20 to 25% higher than is reflected on Quantcast) but in the end it's still easy to see how publishers are doing vis a vis their counterparts.
So with that said sincere congratulations are in order to Colby Hall, Robert Quigley, Verena Von Pfetten, Dan Fogarty and their teams. And of course our Video Director Jon Nicosia, whose tireless work has made our sites far more compelling. You all have not just succeeded, you have done something far more impressive, you have created from scratch, a successful enterprise. For that I salute and thank you (and don't worry, I recognize that February is a short month).
Have a tip we should know? tips@mediaite.com