ACLU Joins Peter Thiel's 'Accelerator' to Figure Out How to Use Massive Donations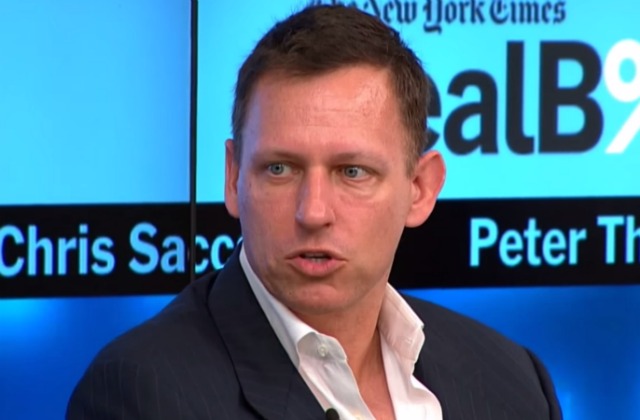 You may recall that over the weekend, stemming from all of the controversy over Donald Trump's "refugee ban" executive action, the American Civil Liberties Union was overwhelmed by a huge throng of donations. Specifically, they got $24 million, or six times as much as what is normally donated to the ACLU in an average year. With the non-profit organization suddenly much more cash rich, those in charge felt they needed help figuring out what to do with the newfound funds. Who they turned to is the big story here: Y Combinator, the Silicon Valley-based "startup accelerator." One of the most prominent members of the Y Combinator team is "part time partner" Peter Thiel, the billionaire Trump supporter who worked on his transition team.
"The ACLU has always been important, but has a particularly important role right now," wrote Y Combinator President Sam Altman. "We are honored to be able to help, and we will send some of our team to New York for the rest of the batch to assist." As for Thiel, while the ACLU's involvement arguably changes the game, Altman did defend the PayPal co-founder's inclusion in October, citing the need for differing viewpoints at Y Combinator.
Have a tip we should know? [email protected]