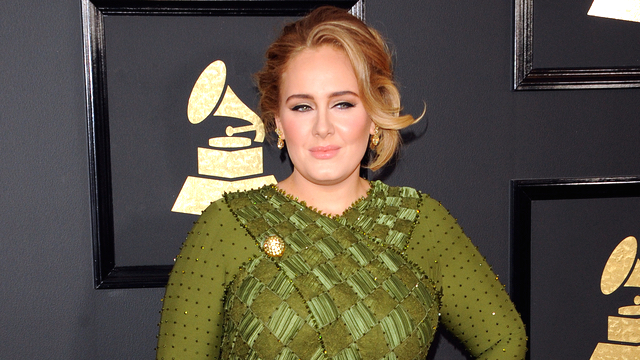 It's no secret Adele is a member of the Beyhive. During this year's Grammy Awards, the Album of the Year winner praised Beyoncé during her acceptance speech, saying that for her, "Lemonade" was the album of the year. Now, she's showing what a fan she is at her own concerts.
Recently, at a show in Melbourne, Australia, she took a quick break from performing to cool off, using one of the fans on stage. Beyoncé is famously a fan-enthusiast, and when Adele realized that the fan made her look like:
#VIDEO Adele ayant trop chaud et qui profite de ses ventilateurs, ça donne ça.. (Merci à Beyoncé de l'avoir inspiré pour cette scène!) ?? pic.twitter.com/St30niGNpJ

— Planete Adele (@Planete_Adele) March 18, 2017
So, she did what any of us would do, and sang a bit of the song "Crazy in love." After a few seconds, though, she declared, "I don't know how she does it!"
The crowd loved it. Watch the video above.
[image via Tinseltown / Shutterstock.com]
Have a tip we should know? [email protected]
---