Advertisers Bolt From InfoWars YouTube Channel, Say They Had No Idea Ads Were Running There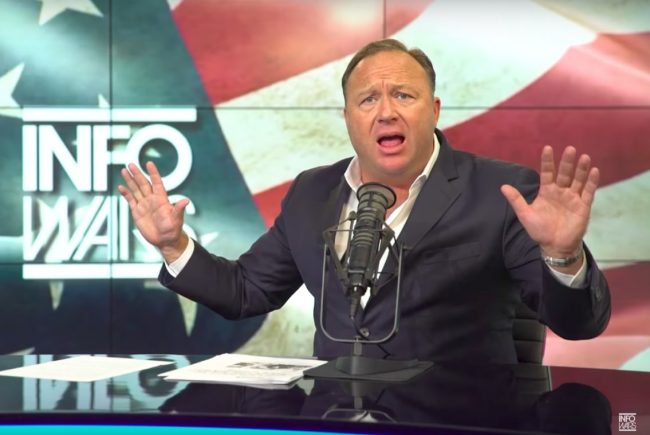 Last month, CNN reported that Alex Jones' InfoWars had received a strike from YouTube over its video suggesting Parkland student David Hogg and others were "crisis actors" used to take advantage of the Marjory Stoneman Douglas shooting. Shortly after that, the outlet said it had received another reprimand from YouTube, leaving it one strike away from getting its account permanently banned.
It now appears that even if the far-right conspiracy site doesn't get itself booted from the video platform, it may not be able to generate much ad revenue from its clips in future.
CNN contacted many high-profile companies that were running ads on the site's main YouTube account, leading the advertisers to pull their ads while stating they had no idea they were being run on The Alex Jones Channel.
Among those who had their ads placed on the InfoWars channel but have now suspended advertising with Jones are Nike, Acer, Honey, Alibaba, OneFamily and Moen. All but Alibaba told CNN they were unaware they were advertising on the channel. (Alibaba declined to comment to CNN.)
Recently, it has appeared that YouTube has been cracking down on accounts that peddle conspiracy theories. Earlier this week, InfoWars DC Bureau Chief Jerome Corsi saw his channel terminated after he received two strikes towards the end of last month. Corsi's channel had about 30,000 subscribers. Meanwhile, The Alex Jones Channel boasts 2.2 million.
[image via screengrab]
—
Follow Justin Baragona on Twitter: @justinbaragona
Have a tip we should know? [email protected]