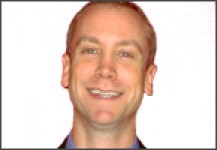 The Washington Post launched its America's Next Great Pundit contest to identify new voices and the winner is . . . a middle-aged white guy who is an executive for a liberal non-profit.
The paper announced that Kevin Huffman will get a weekly column for 13 weeks at $200 a pop as the winner of the contest, that included around 4,800 contestant. Huffman is a former corporate lawyer who is a top executive with Teach for America, having spent time teaching first and second grade with the organization after graduating from Swarthmore. He later attended NYU's law school.
The winner was picked by WaPo readers, who chose Huffman over Zeba Khan, a social media consultant for nonprofits who would have added some actual diversity to the WaPo opinion pages: female and Muslim.
Okay, so it's only a contest and the winner was picked by the readers.  And the winner seemed to meet the main WaPo demographic: liberal, white, male, middle-aged, well-educated, lawyer. Now–glancing in the mirror–that's not always a bad thing.
But, the WaPo only has three female writers, all white, who regularly appear on the editorial pages–Ann Applebaum, Ruth Marcus and Kathleen Parker. While WaPo does have a number of African American male editorial writers--Colbert King, Eugene Robinson, Courtland Malloy and Jonathan Caperhart–the editorial pages do have a very middle-aged white male feel to them.
Huffman's columns and blogs were fun to read and he has a great sense of humor, with a keen ability to tie that into the news. But the fact that he was considered America's Next Great Pundit, by readers and judges,  says something about the pool that WaPo dips into when it chooses voices on its editorial pages.
Have a tip we should know? tips@mediaite.com