Amy Schumer's Dad Meeting 'Love of His Life' Goldie Hawn is the Best Thing You'll See Today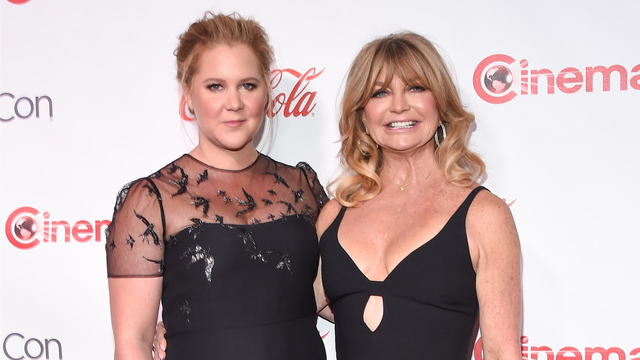 Amy Schumer recently made a movie, Snatched, with Goldie Hawn. This means that she has the perfect opportunity to introduce Hawn to her father, Gordon. Tuesday, she posted a video on Instagram of the two of them meeting, and it's definitely the best thing not named James Comey we've seen all day. In the caption for the video, she refers to Hawn as the love of his life and it's easy to see.
Before Hawn even enters the room, Gordon is crying. Schumer asks what it's about, and he jokes, "The weather."
Then, she tells him, "Play it cool, you've got to play it really cool," to which he replies, "I can't."
When Hawn enters the room, there are even more tears. She says, "I'm emotional too… I'm so happy to see you."
She followed up the video with this sweet photo:
Schumer opened up to Barbra Walters in 2015 about her father's multiple sclerosis, which inspired part of Trainwreck. "Some days he's really good and he's with it and we're joking around. And some days I go to visit my dad and it's so painful. I can't believe it."
Snatched, which is Hawn's first movie since 2002, comes out in theaters May 12.
[image via DFree / Shutterstock.com]
Have a tip we should know? [email protected]