Andrew McCabe Pens Fiery Op-Ed: I Found Out I Was Fired from a Friend Who Saw It on CNN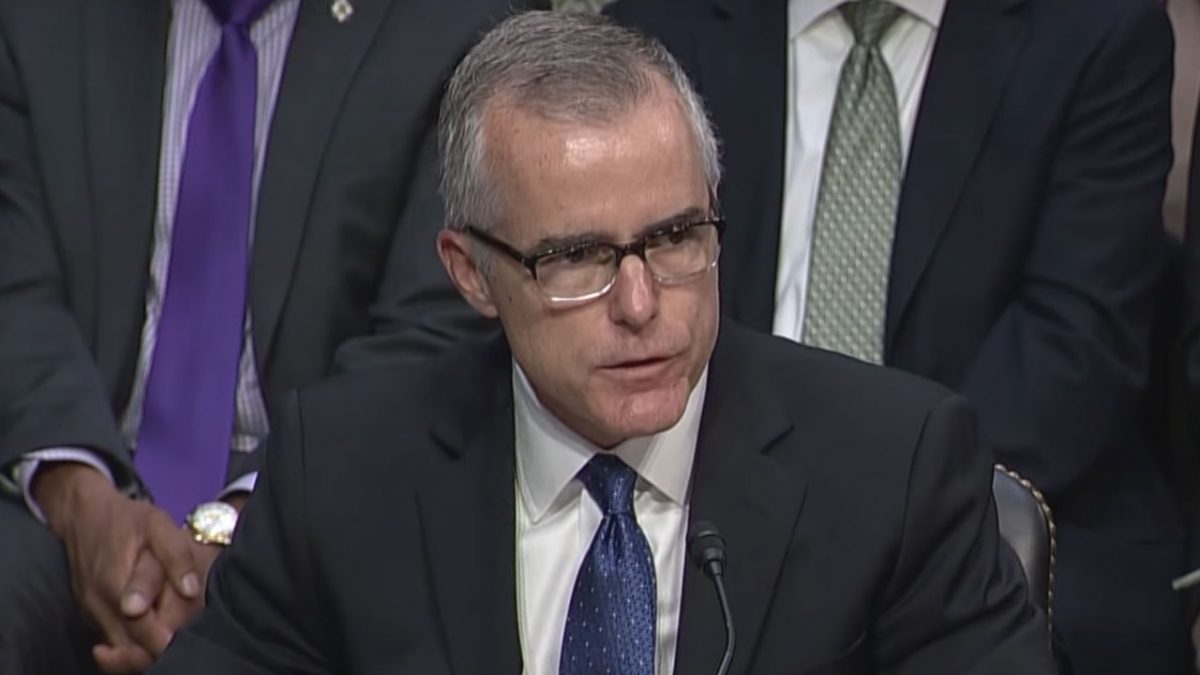 Andrew McCabe, the former FBI deputy director who was fired one week ago today, has a new op-ed out claiming he found out about his firing from a friend who saw it on the news.
McCabe writes in The Washington Post that he spent last Friday waiting to see if he would be fired or not, and then this is how he found out:
Despite all the preparation for the worst-case scenario, I still felt disoriented and sick to my stomach. Around 10 p.m., a friend called to tell me that CNN was reporting that I had been fired. She read me the attorney general's statement.

So, after two decades of public service, I found out that I had been fired in the most disembodied, impersonal way — third-hand, based on a news account. Shortly after getting word, I noticed an email from a Justice Department official in my work account, telling me that I had been "removed from the Federal Bureau of Investigation and the civil service."
McCabe again denies that he showed "lack of candor"––the reason recommended for his firing––and says, "At worst, I was not clear in my responses, and because of what was going on around me may well have been confused and distracted — and for that I take full responsibility. But that is not a lack of candor. And under no circumstances could it ever serve as the basis for the very public and extended humiliation of my family and me that the administration, and the president personally, have engaged in over the past year."
McCabe was also somewhat alarmed by the celebratory reaction from President Trump:
I was sad, but not surprised, to see that such unhinged public attacks on me would continue into my life after my service to the FBI. President Trump's cruelty reminded me of the days immediately following the firing of James B. Comey, as the White House desperately tried to push the falsehood that people in the FBI were celebrating the loss of our director. The president's comments about me were equally hurtful and false, which shows that he has no idea how FBI people feel about their leaders.
He ends by talking about his career at the FBI and praising the people he's worked with, saying, "Fear not. Set the headlines aside and give in to what draws you to this work. The country needs you… It is the best job you will ever have. Even if a president decides to attack you and your family. Even if you get fired on a Friday night, one day from your retirement."
You can read the full op-ed here.
[image via screengrab]
— —
Follow Josh Feldman on Twitter: @feldmaniac
Have a tip we should know? tips@mediaite.com
Josh Feldman - Senior Editor