Another Electoral College Member Threatens to Not Vote Trump, Cites 'Disqualifying' Tendencies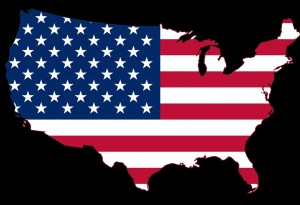 With only 75 days to go until the general election — and with Republican nominee Donald Trump out on the campaign trail attempting to earn every vote he can — another pivotal elector is threatening to shun the GOP nominee, regardless of how his constituents vote.
Chris Suprun, a firefighter in Texas, said today that unless Donald Trump sharply changes his tone, he would consider casting his vote for Democratic rival Hillary Clinton. The state of Texas has 38 electoral votes, and is a reliably red state; however, Suprun is now the latest elector to threaten a move upstream given the party's nominee.
Suprun said, "I'm not a professional politician. I've got no training on this one. The nominee is… saying things that in an otherwise typical election year would have you disqualified."
Although largely the members of the electoral college cast their formal votes — five weeks after Election Day — for the candidate most popular with constituents, 21 states in our nation do not have binding rules making them do so. As Alexis de Tocqueville wrote in the 19th century, the purpose of the college in this capacity would be to ward against, "the tyranny of the majority," the rare case in American history when the mass electorate could be fooled into the path of unrighteousness. In this case, many feel that the American people have been duped into supporting a candidate that the electoral college should block.
Suprun says Trump has work to do if he wants the guarantee of the Texas firefighter's vote in the college. "I'm still amazed he made it through the process," Suprun said, one of the first emergency responders to the Pentagon on 9/11. "I'm not sure who his voters were or how they identify him with what I would consider Republican principles of small government."
Suprun comedically lays out this recent example as a moment when the GOP standard-bearer gave him pause:
"I see a lot of process stories about — 'Hey, Trump did something right. He went down to Louisiana and handed out supplies… Of course, [the next] morning, the tweet I see is, he's slapping Joe and Mika…. I think last week he started to make some positive steps. Can we string one or two days together?"
—
J.D. Durkin (@jiveDurkey) is an editorial producer and columnist at Mediaite.
[h/t POLITICO]
Have a tip we should know? tips@mediaite.com