Another MH370 Theory: Is Missing Plane a Sign of What's to Come in the Rapture?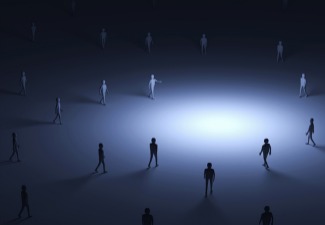 Think we've exhausted every Flight 370 possibility and conspiracy theory we could think of? NOPE! You may recall CNN's Don Lemon speculated on the supernatural, but an evangelical preacher went one step further and asked a way bigger question: is this a sign of things to come in the impending rapture?
Anne Graham Lotz, daughter of the famous preacher/presidential spiritual advisor Billy Graham, wrote a post on her blog just days after the plane went missing, wondering if this is how things will go down during the rapture, with people just going mysteriously missing left and right:
Is this worldwide sense of shock and helplessness, of questions and confusion, of fear and grief, a glimpse of things to come? Is this a small snapshot of what the entire world will experience the day after the rapture of the church? Because the Bible is clear. There is coming a moment in time when Jesus will come back to gather to Himself all those—dead and alive–who have put their trust in Him. And on that day, the world will be asking, Where have all the people gone? Not just 239 of us, but millions of us.
To be clear, Lotz didn't suggest the plane went missing because of anything "rapture"-y, she just worried about what this could be a sign of. So take from that what you will.
Lotz's brother Franklin Graham was recently in the news for slamming President Obama for not being more like Vladimir Putin on gay rights.
[h/t RWW]
[photo via Shutterstock]
— —
Follow Josh Feldman on Twitter: @feldmaniac
Have a tip we should know? tips@mediaite.com
Josh Feldman - Senior Editor