AOC Warns U.S. is 'Headed to Fascism' After Seeing 'Horrifying' Migrant Detention Facilities in Texas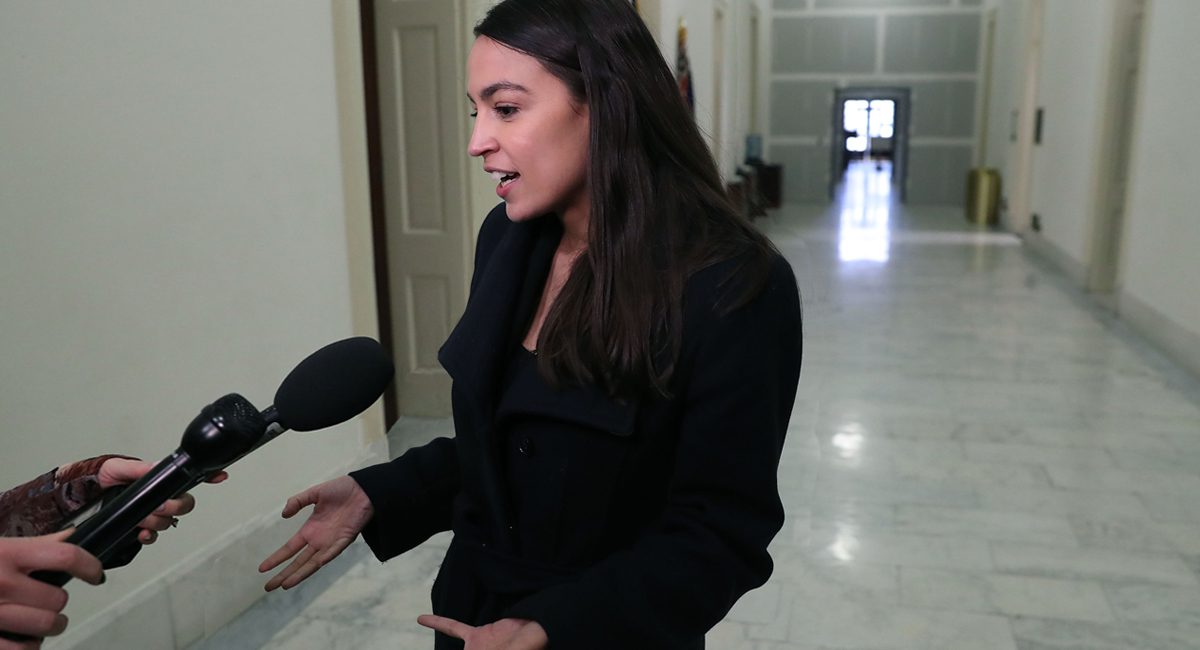 Rep. Alexandria Ocasio-Cortez (D-NY) warned that the U.S. is nearing fascist policies after touring Customs and Border Patrol's "horrifying" migrant detention facilities in El Paso, TX.
"Are we headed to fascism? Yes," the freshman lawmaker told Yahoo News on Monday. "I don't think there's a question."
"If you actually take the time to study, and to look at the steps, and to see how government transforms under authoritarian regimes, and look at the political decisions and patterns of this president, the answer is yes," she added.
She went on to argue note that the migrant crisis was exacerbated after the U.S., under President Donald Trump, withdrew aid to the countries that migrants are coming from, as those funds were meant to "stabilize those areas" so fewer people would feel the need to immigrate.
"It deepened and exacerbated all of the crises that are already happening, causing a flood of people to try to escape these horrifying conditions. So we are contributing to the surge in the first place," she said. "We're engineering it, so that's coming to our border."
Ocasio-Cortez's latest comments appear to be a double-down on her remarks called the CBP holding facilities concentration camps, which caused an uproar from conservative media and political figures.
"The U.S. is running concentration camps on our southern border, and that is exactly what they are," the Democrat said while streaming on Instagram live in June.
During her visit to the border, Ocasio-Cortez also got into a verbal altercation with CBP staff after witnessing the state of the facilities, a move they described as "disrespectful."
[featured image via Mark Wilson/Getty Images]
Have a tip we should know? tips@mediaite.com