Art of the Deal Co-Author and Former Bush Advisor Agree: Trump Presidency Will End in 2019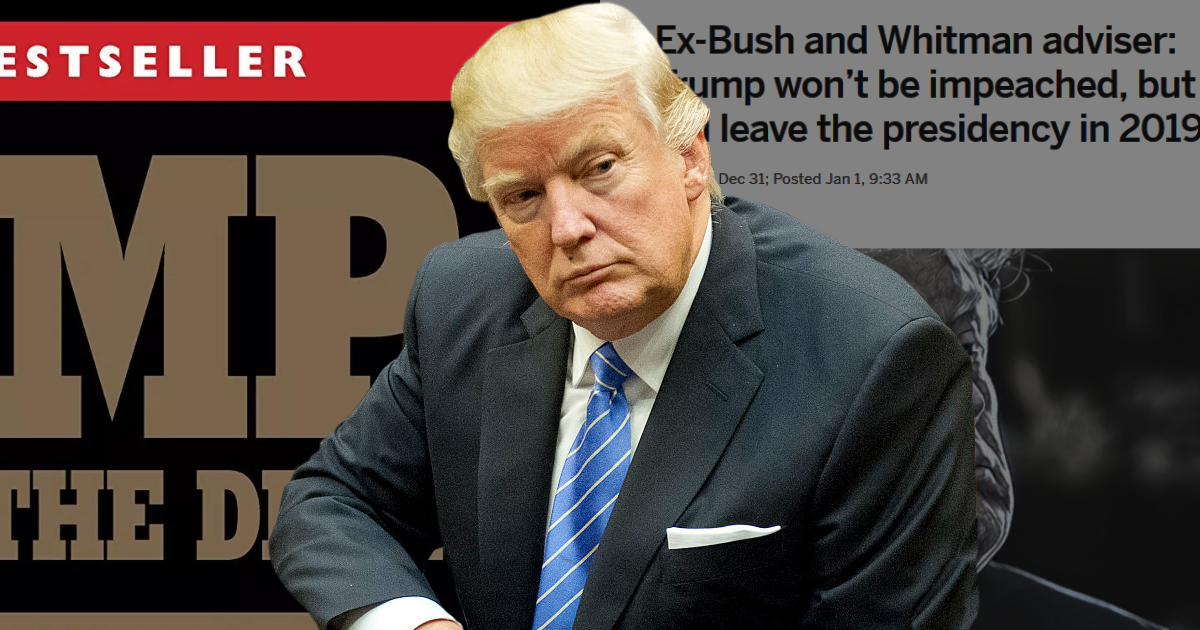 Here at the beginning of the year, some are already wagering that Donald Trump won't make it to the end of the year.
Former advisor to President George W. Bush and frequent Trump critic Alan J. Steinberg has an op-ed out this week arguing that Trump will remove himself from office before the end of the year. Similarly, but less specifically, Trump's co-author of "Art of the Deal", Tony Schwartz, predicted on Twitter Tuesday that the president would be out office before 2019 wraps up.
Trump will not survive as president through 2019. This I believe.

— Tony Schwartz (@tonyschwartz) January 2, 2019
It was not exactly a dispassionate prediction. Schwartz, also a frequent Trump critic, followed up on Wednesday with a more personally framed prediction.
Good morning Donald Trump and welcome to the worst year of your life. Karma always gets you in the end.

— Tony Schwartz (@tonyschwartz) January 2, 2019
For Steinberg's part, the op-ed is decidedly more robust.
"Trump will not be removed from office by the Constitutional impeachment and removal process," he wrote. "Instead, the self-professed supreme dealmaker will use his presidency as a bargaining chip with federal and state authorities in 2019, agreeing to leave office in exchange for the relevant authorities not pursuing criminal charges against him, his children or the Trump Organization."
A detailed prophecy. Steinberg, who in November wrote that Trump is a fascist, spared no other details as he penned his prediction.
He said that Trump "will be impeached" in the House, but that the Senate won't be able to remove him from office for lack of votes. He argued that the weight of other investigations, criminal investigations that involve or implicate his children as well, and the " forthcoming recession" will cause Trump to view the presidency as a "bargaining chip."
"Here's my prediction for a possible Trump departure," his future-scenario continued, "Trump resigns, to then be pardoned by Pence. In turn, the U.S. Attorney's Office for the Southern District of New York and the New York State Attorney General will refrain from filing any charges" against him. Deal made.
It's not the first time people have predicted the end of Trump's presidency, and these won't be the last two to predict 2019 as the year of the end, but interesting nevertheless, both in detail and in authorship.
[Featured image via screengrab]
—
Follow Caleb Howe (@CalebHowe) on Twitter
Have a tip we should know? tips@mediaite.com