Assange Claims He Contacted Trump Jr. About 'Why He Should Publish His Emails'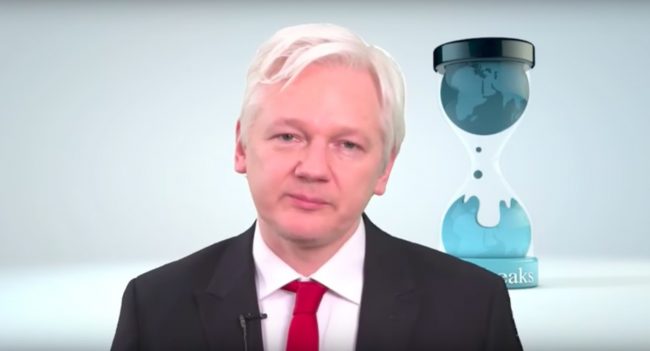 Today, the news cycle was blown up by Donald Trump Jr. revealing his email exchange with Rob Goldstone on Twitter. The chain of emails showed that Trump Jr. agreed to a meeting with a Russian lawyer because he felt that he'd be receiving dirt on Hillary Clinton from the Russian government. It now appears that Trump Jr. released this email chain in order to beat a New York Times report.
However, WikiLeaks founder Julian Assange is claiming that he may have had something to do with the Trump scion's decision as he pointed out on Twitter this afternoon that he contacted him.
Contacted Trump Jr this morning on why he should publish his emails (i.e with us). Two hours later, does it himself: https://t.co/FzCttGSyr6

— Julian Assange (@JulianAssange) July 11, 2017
One of the NYT reporters who has been working the Trump Jr. story and other reports on the Russian probe snarkily tweeted out this response to Assange's tweet:
How helpful this is of Assange to do for Don Jr https://t.co/HuKt34Sl00

— Maggie Haberman (@maggieNYT) July 11, 2017
Of course, one would think that considering the email chain and the meeting shows perhaps the strongest evidence yet of collusion between the Trump campaign and Russians, Team Trump might not be all that thrilled with one of the election email dumpers making the claim that he is in contact with Trump Jr.
Just a thought.
[image via screengrab]
—
Follow Justin Baragona on Twitter: @justinbaragona
Have a tip we should know? [email protected]