'At a Certain Point, People Are Like F*ck This Guy': Bill Simmons Reflects on the Demise of his HBO Show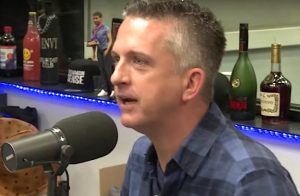 Bill Simmons is speaking out about the demise of his HBO show, Any Given Wednesday. And it turns out that he believes at least a portion of the audience was pre-disposed to not supporting the show just because of his past success with ESPN.
During an appearance on The Breakfast Club on Power 105.1 in New York, Simmons told hosts DJ Envy, Angela Yee, and Charlamagne Tha God that he thought he faced a bit of a backlash .
"When you have some success with anything, I think, at a certain point people are like 'fuck this guy.' Simmons said.
Simmons also think the weekly format of his show didn't help, as the program was caught in a sort of no man's land — unable to keep up with the news cycle as well as daily shows, and unable to create truly enough unique content with just one week between episodes.
"I thought the show, in retrospect, I wish it'd been monthly" Simmons said. "I think it's really hard to do a weekly show and just pop in and out and be like, 'here's my take.' Cause the way the sports cycle goes, with that 24/7. You know, on Monday morning, everyone's banging podcasts, all those FS1, ESPN shows. Everyone's got the take on whatever and I don't know how you just parachute in on Wednesday and have a take that's greater than everyone's take."
The Sports Guy also addressed the state of his relationship with ESPN.
"It's not great," Simmons said. "It's really not a relationship but I don't think it's as acrimonious as it was. Really weird shit happened the last couple years."
Watch above, via Power 105.
[image via screengrab]
–
Follow Joe DePaolo (@joe_depaolo) on Twitter
Have a tip we should know? tips@mediaite.com
Joe DePaolo - Senior Editor