Ben Shapiro Challenges Alexandria Ocasio-Cortez to a Debate, Offers $10,000 to Her Campaign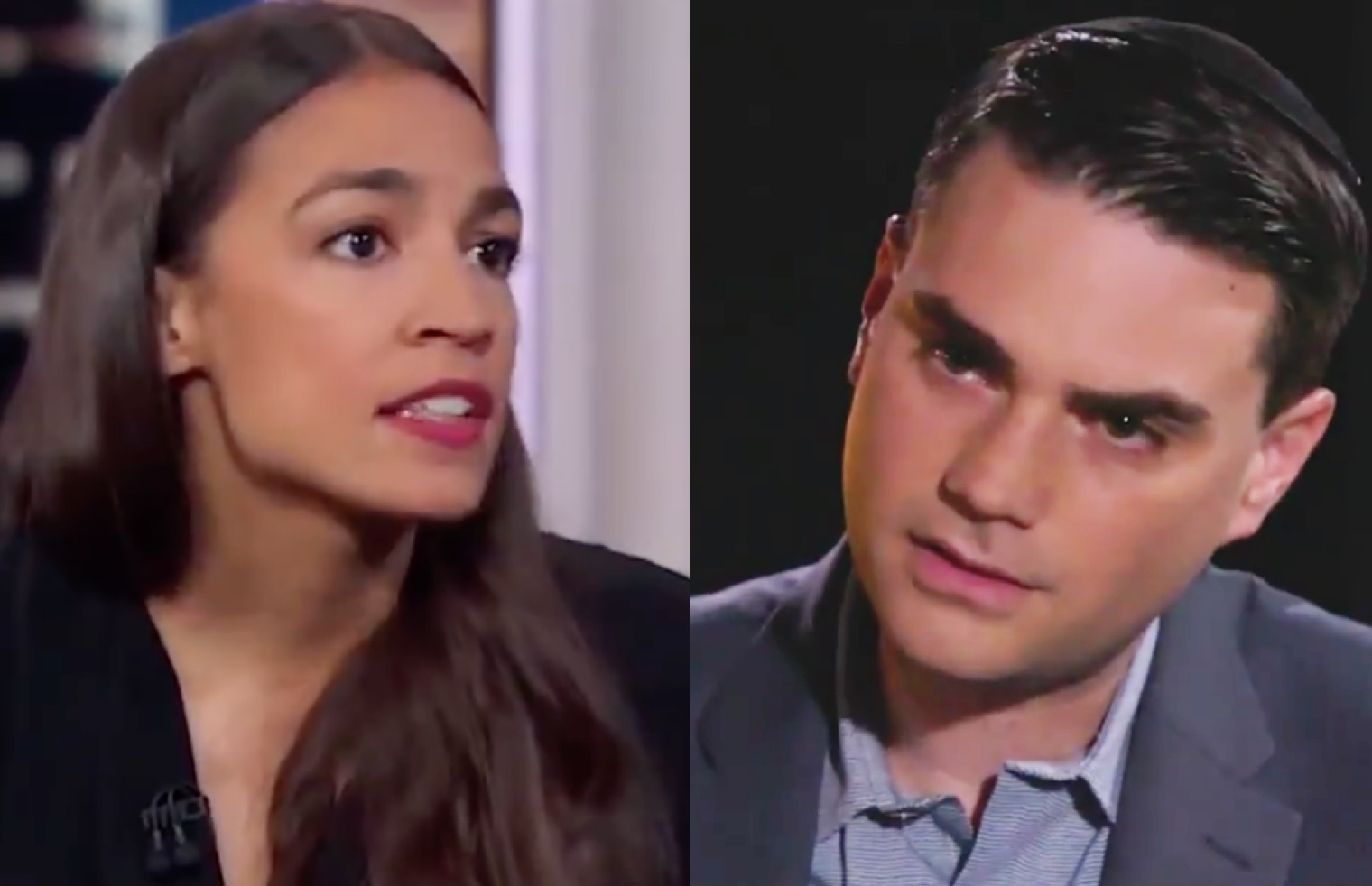 Conservative commentator Ben Shapiro reached out to Democratic Socialist Alexandria Ocasio-Cortez in hopes of having a discussion face-to-face.
Hey, @Ocasio2018, what do you say? pic.twitter.com/lKDtmMc8Us

— Ben Shapiro (@benshapiro) August 8, 2018
Shapiro took to Twitter and made a direct appeal to the congressional candidate, who he hailed as the "future of the Democratic Party" echoing the words of DNC chair Tom Perez. And he made her an offer she may not refuse.
"Miss Ocasio-Cortez, I'm really that you've been elevated to that position and I would love to have a real conversation with you about the issues," Shapiro told her. "You've noted that you think Republicans are afraid to debate you or talk to you or discuss the issues with you. Not only am I eager to discuss the issues with you, I'm willing to offer $10,000 to your campaign today for you to come on our Sunday special. We can have an hour long conversation about all the topics under the sun, really probe your belief system."
The Daily Wire editor-in-chief also offered to do a debate for charity if she'd prefer.
"However you want to do it, I'm more than willing to talk to you. I'd love to have this conversation," Shapiro continued. "So let's make this happen! Let's make America a more civil and interesting place. Let's do this thing."
Others have already expressed financial interest in a Shapiro vs. Ocasio face-off.
I'll pledge $5k to charity, and I'll moderate.

— Mike Gatto (@mikegatto) August 8, 2018
I pledge $500.

— Kassy Dillon (@KassyDillon) August 8, 2018
Will Ocasio-Cortez accept the challenge? Only time will tell.
[image via screengrab]
Have a tip we should know? tips@mediaite.com