Ben Shapiro Dings Tucker Carlson For Monologue on Populism: He Sounds More Like Bernie Sanders Than Milton Friedman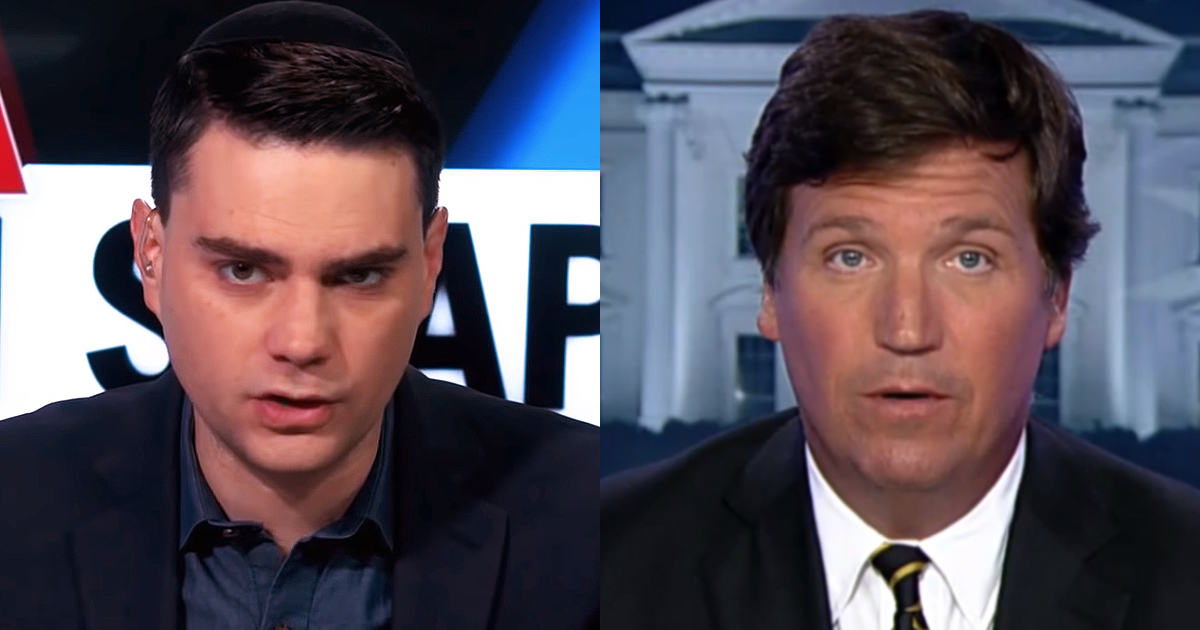 The Daily Wire Editor-in-Chief Ben Shapiro is taking issue with Fox News host Tucker Carlson's latest monologue on American populism, in which Carlson criticizes "mainstream Republicans" like Senator Mitt Romney (R-UT) for being overly devoted to market capitalism and protecting banks and corporations over citizens.
"Does anyone still believe that cheaper iPhones or more Amazon deliveries of plastic garbage from China are gonna make us happy? They haven't so far," said Carlson on his 8 p.m. show last week. "A lot of Americans are drowning in stuff, and yet drug addiction and suicide are depopulating parts of the country. Anyone who thinks the health of a country can be summed up in GDP is an idiot."
Watch the monologue here:

In it, Carlson described market capitalism as "a tool" meant to serve and not to be served.
"We do not exist to serve markets," he said. "Just the opposite. Any economic system that weakens and destroys families is not worth having. A system like that is the enemy of a healthy society."
In his op-ed for the National Review titled "America Needs Virtue before Prosperity," Shapiro criticizes Carlson's take on capitalism as sounding "far more like [Sen.] Bernie Sanders (I-VT) or [Sen.] Elizabeth Warren (D-MA) than it does like Ronald Reagan or Milton Friedman."
The Fox News host is a frequent critic of the National Review.
"Carlson explicitly states, along with Sanders and Warren, that voluntary decisions can amount to exploitation; he blames rich Americans for somehow, in unspecified fashion, convincing poorer Americans to conceive children out of wedlock," Shapiro writes, adding that the root problem with the country is the increasing lack of virtue and moral principals, not prosperity, which is rather an effect.
Free market-induced innovation led to higher life-expectancies and more prosperity, says Shapiro, adding that it is human mistakes, not the existence of the free market, that causes lack of prosperity.
"I really think that Tucker is wrong on a lot of this, but I think that the economic populism he's espousing is becoming increasingly popular in a Republican party that has forgotten a lot of its free market capitalistic roots and is ignoring the benefits of the free market in  favor of government interventionism," Shapiro said on his show earlier this morning.
Watch the clip above, courtesy of FOX News Channel. Read Shapiro's op-ed here.
[Featured image via screengrabs]
—
Have a tip we should know? tips@mediaite.com