Bernie Sanders and Liz Cheney Argue About Socialism: Your Father 'Got Us Into a Horrific War'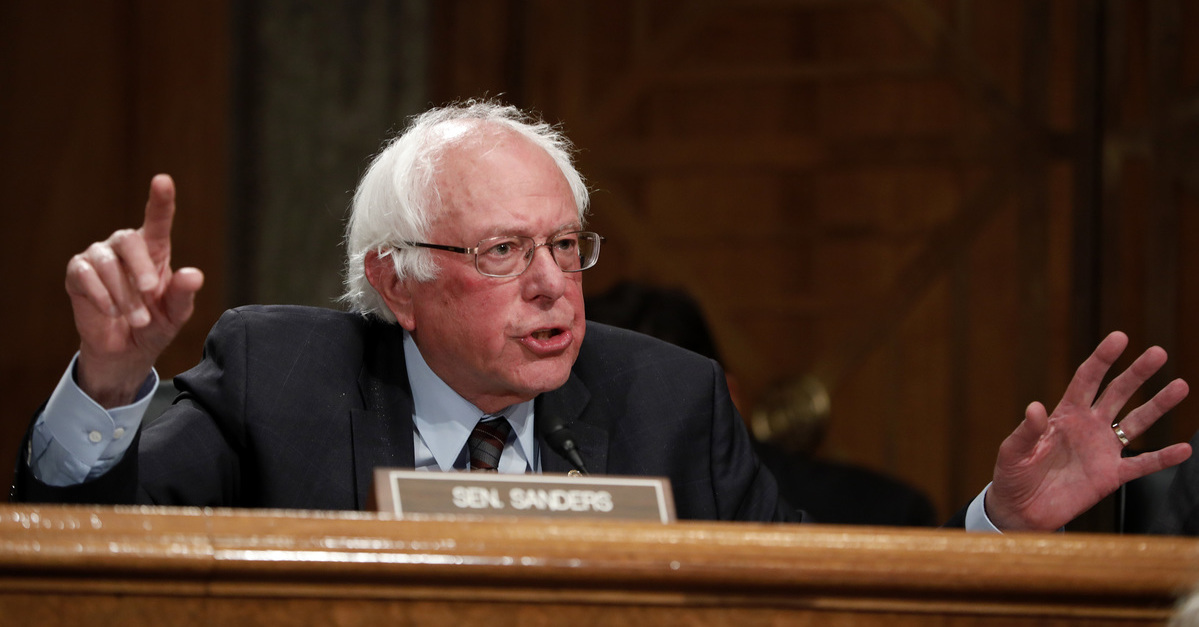 Sen. Bernie Sanders (I-VT) exchanged barbs with Rep. Liz Cheney (R-WY) on Friday, blasting the Wyoming Republican for the catastrophic invasion of Iraq carried out by her father's administration.
The Vermont senator opened fire first in a tweet, invoking former VP Dick Cheney to protest his daughter's comments about socialism.
"Rep. Liz Cheney, daughter of Dick Cheney, yesterday attacked 'the fraud of socialism.' Really? I wasn't aware that it was 'socialism' that lied about weapons of mass destruction in Iraq, and got us into a horrific war that we should never have started," Sanders tweeted.
Rep. Liz Cheney, daughter of Dick Cheney, yesterday attacked "the fraud of socialism." Really? I wasn't aware that it was "socialism" that lied about weapons of mass destruction in Iraq, and got us into a horrific war that we should never have started.

— Bernie Sanders (@SenSanders) January 4, 2019
Liz Cheney railed against socialism in her speech announcing the nomination of Rep. Kevin McCarthy (R-CA) to be Speaker of the House (a symbolic gesture: Democratic Rep. Nancy Pelosi (D-CA) had the votes to be Speaker, and was nominated on Friday.)
Liz Cheney fired back: "Yes, @SenSanders, son of Eli Sanders, socialism is a fraud. It steals power from the people & gives it to the government, crushes human freedom & initiative & devastates economies (ask the Venezuelans). BTW – Your Dick Cheney history is as defective as your economic policy."
Yes, @SenSanders, son of Eli Sanders, socialism is a fraud. It steals power from the people & gives it to the government, crushes human freedom & initiative & devastates economies (ask the Venezuelans). BTW – Your Dick Cheney history is as defective as your economic policy. ?? https://t.co/8xjOVE3Tpu

— Liz Cheney (@Liz_Cheney) January 4, 2019
[Photo by Aaron P. Bernstein/Getty Images]
Have a tip we should know? tips@mediaite.com
Aidan McLaughlin - Editor in Chief