NY Times Editor Bill Keller Doesn't 'Believe That Twitter Literally Makes People Stupid'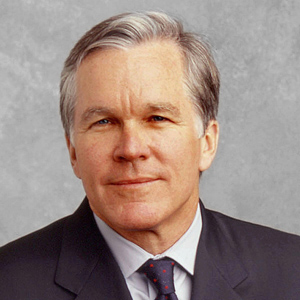 Bill Keller, who remains the New York Times' executive editor until this coming September, chatted with Reuters' Anthony DeRosa about, among other things, his issue with Twitter (a social media platform that may or may not render its users utterly stupid) and his issue with editing rather than reporting. Also, his issues with the Huffington Post. Kind of. Issues! Let's discuss them!
Keller clarified that he's not against social media, and has never said as much. And, although he has previously written things like, by using social media platforms like Twitter, we are essentially "outsourcing our brains to the cloud" and that the microblogging site is "the enemy of contemplation," Keller believes the misconception surrounding his take on social media is the result of people either not really getting what he was saying ("stoopids") or some people's vehement adherence to the cult of technology (making them "h8rs"):
Some of it comes from people who haven't paid close attention to what I've said on the subject, and some of it, I think, comes from people who know better but who have made a reputation for themselves by being digital evangelists and cyber-puritans, who treat any hint of skepticism as heresy.
Here's how Keller addresses the deal over the whole stoopid Twitter thing, stoopid h8rs:
In case you're wondering, by the way, I do not believe that Twitter literally makes people stupid. If you read the column, you know that I posted a hashtag — #twittermakesyoustupid — followed, please note, by the word "discuss." The point was to throw out a subject for discussion, and see how the medium dealt with it, which was pretty much the way I expected. (A hashtag is a topic, not an argument. ) I think Twitter can encourage distraction, superficiality, short attention spans, bumper-sticker-level discourse. It can make you SOUND stupid. But, no, I don't think it makes you stupid.
It's ok, Bill. Because Twitter totally does make people stupid!
As for editing, Keller says he's pretty much raring to hand over the reins to incoming editor Jill Abramson, sharing that he was kind of reluctant to get into it in the first place, even calling the two years he spent writing op-ed columns after acting as managing editor his "blissful exile."
DeRosa (that sly fox!) brings up the Huffington Post – clearly the Pizzazz to Keller's Jem – in a question about aggregation. "People go to the Times for great original reporting," he said, instantly alienating the writhing, yelling, heaving bulk of Mediaite's commentership, "but increasingly people also want to be able to go somewhere that synthesizes all the news around different subjects. Personally, I think Huffington Post tries to do this but is very disorganized and difficult to follow." Keller didn't mention HuffPost by name in his response, but basically made the point that aggregation is wonderful and useful when done properly.
But the most telling portion of the interview, for this editor at least, is what basically amounts to a throwaway line on Keller's part:
I follow Twitter and pay attention to it, but I rarely Tweet because I have a rather large platform here, called The New York Times.
Therein lies the problem with many people who work online, whether in addition to enjoying a print platform or not. Twitter is not a smaller, lesser platform compared to a legacy media outlet like The New York Times; it's simply different. And, yes, sometimes people say and do stupid things on Twitter. Sometimes those stupid things even lead to things like, say, the resignation of a New York congressperson. But there's an immediacy there and a personal connection that is lacking in publications like the NYT.
I agree with DeRosa's assessment that people turn to the Times and its competitors for great original reporting, but there's a whole world of information and differing viewpoints and amazing creativity out there beyond The New York Times (It's called "The Bronx."), and Twitter acts like a portal to all of this. Tornadoes rip through an American city? Twitter has pictures in real time. That's great, original reporting that The New York Times can and should aggregate for the benefit of its readers. Uprising in Libya? Twitter gives its supporters a global platform and a mouthpiece. A celebrity makes a stupid comment? Twitter is the mirror we can hold up to ourselves, showing us how various people react and deal with this information. It's a beautiful thing, and it's a shame when people who have a hand in gathering, analyzing and disseminating news think of it as merely "news lite" rather than a wonderful tool and resource that not only provides additional nuance and perspective to news and entertainment, but that is also a means of connecting to one's readership, critics, sources, supporters and detractors.
And, you know. That very attitude makes the Times look out of touch. Really and truly.
h/t Reuters
Have a tip we should know? tips@mediaite.com